Special Executive Masters Programme in Managing Business Risk and Uncertainty in London 2024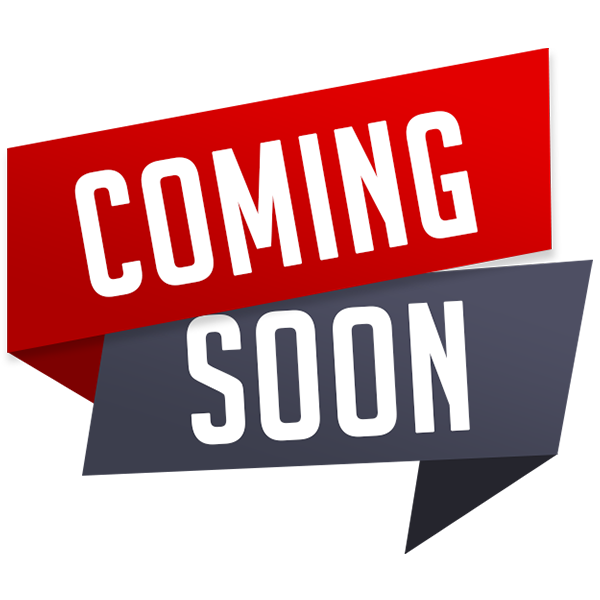 Special Executive Masters Programme (S.E.M.P)
This programme is geared at enhancing professionals' careers. The SEMP is an encapsulated Senior Management Programmes are short certificate modules designed for anyone who would benefit from more in-depth business knowledge delivered in a short and intensive programme
What makes us different?
We are a world class business school located in the heart of London, Dubai, Islamabad and Lagos. We are one of the fastest growing British business schools with a stylish blended learning model that is both online and on campus.
Learn more about the programme
The Special Executive Masters Programme (SEMP) in Managing Business Risk and Uncertainty is designed to fit around work and personal commitments. World-class teaching is delivered via pre-recorded online lectures to enrich the learning experience. MSBM has perfected the art of delivering practical innovation and development skills. Our practice-based approach focuses on addressing real-world business problems.
We don't just give you the theory; we ensure you learn how to apply it in your working life immediately, with case studies, webinars, business simulations, and 100% project-based.

The Special Executive Masters Programme (SEMP) in Managing Business Risk and Uncertainty allows you to achieve the qualification in 6 months. It is a fast track to new opportunities and enhanced career prospects.

The purpose of this programme is to deliver practical and realistic solutions to the challenges to the risk management experts, which in turn is supported by appropriate reference to theoretical and conceptual analysis.
Assessment: Assignments

The objective of the Special Executive Masters Programme (SEMP) in Managing Business Risk and Uncertainty qualification is to enhance your understanding and develop skills to effectively work in and asses different risk management tools.

This qualification reflects current practices in destination management, communicating in business uncertianty and risk and allows learners to develop and expand their high-level understanding of financing, managing and leading a booming risk assessment model.

Programme Structure and Credits:

This programme consists of 6 modules with a total of 120 credits.
This module provides the most critical information about the study course and assignment submission.
Navigating the MSBM Study Portal

Watch this video to gain further insight.

Course Structure and Guidelines

Watch this video to gain further insight.

Interacting with Lectures/Learning Components

Watch this video to gain further insight.

VIDEO - How to Avoid Plagiarism in Your Writing

Watch this video to gain further insight.

Harvard Referencing Style Guide

Watch this video to gain further insight.

How to Summarise - Assignment Guide

Downloadable material to advance your understanding of this module.

Summarising, Paraphrasing, Quotation for your Assignment

Downloadable material to advance your understanding of this module.
The aim of this unit is to develop learners' understanding of legislative frameworks that contributed to the design of risk assessment plans in organisations and learn the basics of ISO standards. ISO is a universally recognised international standard that provides principles and guidelines on risk management. These standards provide principles, a framework, and a process for managing risk that can be used by any organisation. The learners will become aware of the principles of the ISO standards.
The critical examination of strategy in relation to the setting and continuous improvement of performance standards; the establishment and maintenance of an effective system of risk management; all aspects of risk management are considered including, but not limited to, health and safety, environmental and security; planning and alignment of risk objectives with other corporate strategies.
In this unit, learners will look at the modern organisational requirement of governance leading to the evaluation of good practice relating to company affairs. This unit provides the learner with an understanding of the effect of legislation and global integration on decisions, policies, processes and activities undertaken by organisations.
The aim of this unit is to help learners develop knowledge and understanding of the importance of managing risks in business organisations and enable them to develop an effective risk management plan and review risk financing options.
This unit aims to provide learners with an understanding of the core concepts and tools used to build modern risk analysis models. It introduces learners to the foundations of risk analysis. These core concepts are then combined to explore a number of modern risk analysis modelling techniques. This unit will provide learners with the skills needed to apply these techniques in real-life situations.
The aim of this unit is to develop learners' ability to prepare for various types of academically based management research through the development and design of a research proposal. Learners will develop a critical understanding of the philosophical, practical and ethical concepts of research within the context of the business environment.
All MSBM courses are accredited by the relevant partners and awarding bodies. Please refer to
MSBM accreditation
in about us for more details.
There are no strict entry requirements for this course. Work experience will be added advantage to understanding the content of the course.
This is a self-study programme with unlimited tutor support. You will never be more than a message or phone call away from our tutors.
There are no Visa Requirements for this Course as its an Online Course.
Learn Fast
Online courses with compact learning chapters enable you to learn business skills faster than ever.
Study Online
Get access to online study materials. All courses are 100% online and self-paced.
Global Community
No conventional requirements needed, our courses are open to all ages, professions and citizenship.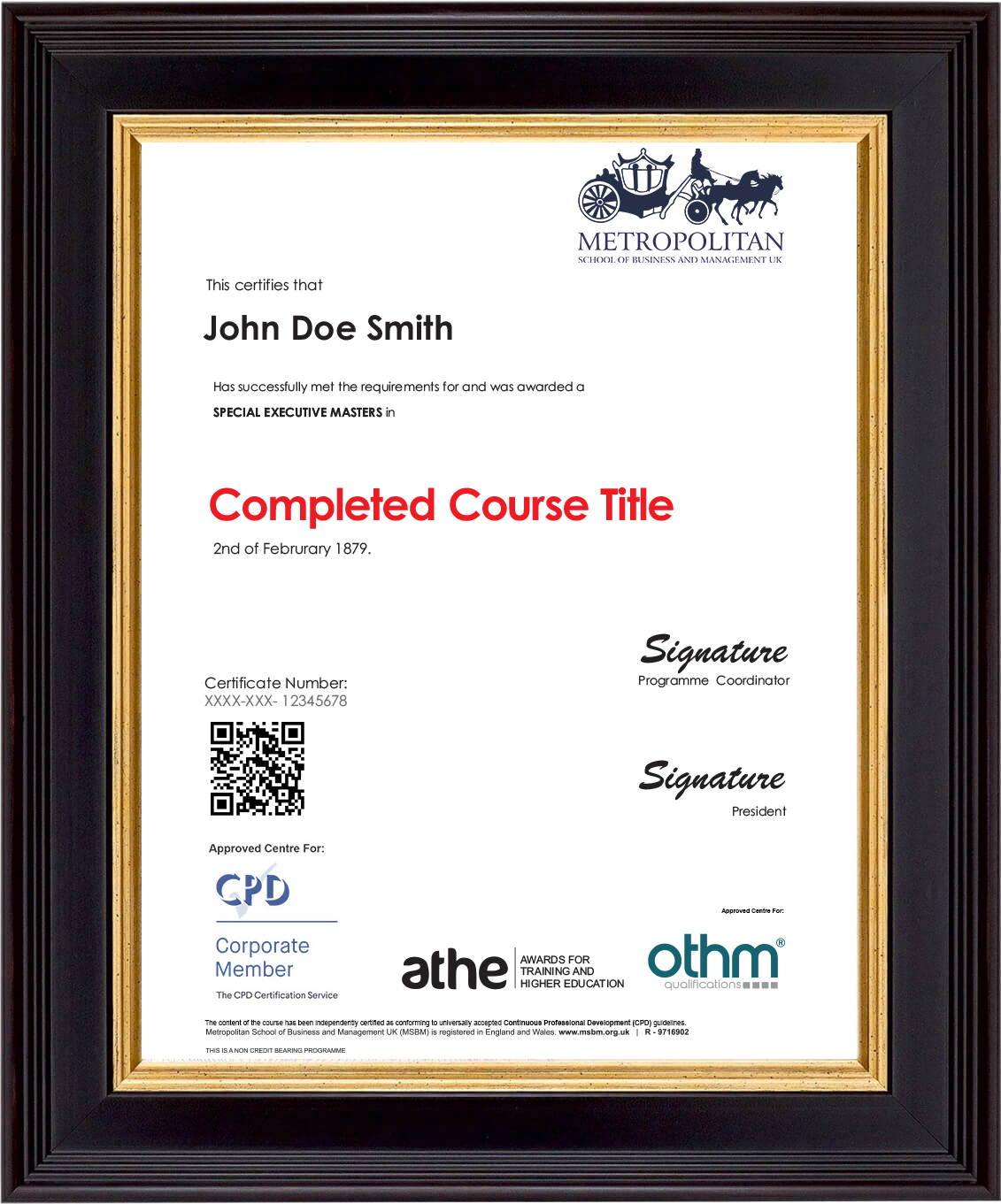 Get Your Course Certificate
You will receive a highly valued digital certificate at the end of each course.
Learn Practical Business Modules
Complete several modules ranging from Business Leadership and Managing People.

Share Your Certificate
Learn how to share your certificate on LinkedIn by clicking
here
21,318 Verified Reviews

"I've gone through this course with deep interest, and I pick up something new that I didn't see before. I've used the course to boost my performance in th See More"

RISHIPAL S.

"Informative sessions, very straightforward content to follow"

Jennifer F.

"A good course with an excellent lecture and introduction to business administration"

Dzenan D.

"My overall experience is very good and form day one all the team was so supportive and introduction was good and the online study wasn't complicated "

Maryam .

"It was a very interactive course, lecturer were very knowledgeable and the course delivery was very professional. Admin team are all very helpful and cooperati See More"

Ahmad A.

"I would really like to recommend the courses on this site. I just finished one of them and it helped me learn a lot. The notes and the videos are well-organis See More"

Anita Z.

"The 'Special Executive Masters Programme (S.E.M.P)' has offered me inspirational classes and assignments to vitalize my inspirational needs. Besides this I See More"

Liesbeth B.

"Is very complex content that is explained very simply. "

Carmen S.
Previous
Next
See other related Special Executive Master's Courses (Mini Master's) in London, United Kingdom
The Metro Business
- Articles you'll love