International Postgraduate Diploma in Enterprise Software and Business Infrastructure (Level 7) in London 2021
Tuition

GBP 2,310

GBP 1,155
What makes us different ?
We are a world class business school located in the heart of London, Dubai, Muscat and Lagos.
We are one of the fastest growing British business schools with a stylish blended
learning model that is both online and on campus.
UK Accredited
Gain an International Postgraduate Diploma which is recognized and accepted worldwide.
Low Fees
Get as much as 50% scholarship.
100% Assignment Based
All modules are assessed via submitted assignments - there are no exams to write.
Easy Payment Structure
You can pre-structure your preferred payment option. Pay in easy instalments.
Learn more about the programme
Aim of the Programme:

The International Postgraduate Diploma in Information Technology designed to develop and refine a set of skills essential for the successful engagement of enterprises with information and communications technology (ICT).
Programme Structure
This program consists of 6 compulsory units which are equal to a total of 120 credits.
Assignment & Study GUIDELINES

This module provides the most critical information about the study course and assignment submission.

Database Management Systems

Module Aim

The course emphasizes the understanding of the fundamentals of relational systems including data models, database architectures, and database manipulations. The course also provides an understanding of new developments and trends such as Internet database environment and data warehousing

Learning Outcomes

Introductory knowledge of Database Management System (DBMS)
Critically analyze Database Architecture and Modeling
Develop entity relationship model
Understand database normalization
Introductory knowledge of SQL
Critically analyze Database Security and integrity

Enterprise Resource Planning

Module Aim

This course will enable students to understand the issues and decisions that must be made when embarking upon an ERP selection and implementation journey. It will also lead to an understanding of the challenges associated with managing extant ERP systems. In the process, students will become familiar with the forces and organizational conditions leading to the acquisition of such enterprise-wide systems

Learning Outcomes

Understand and gain insight into process views of organizations and tools and techniques used to model both as-is and to-be models.
Apply the process modeling techniques in one or more modeling environments.
Know and be able to apply key technical terminology in enterprise information systems as they apply in different ERP products and development methods Understand key differences between the major ERP applications (such as SAP R/3, and Oracle/PeopleSoft/Sibel) and issues specific to these applications their configuration and management.
Analyze a current architecture and perform an effective gap analysis before an ERP implementation Be able to map enterprise architectural resources to a contemporary Enterprise Architecture mapping tool.
Understand and be able to articulate the life cycle stages of any ERP implementation.
Effectively describe problems typical of ERP implementation projects and translate this information and use this information to anticipate and articulate the challenges associated with post-implementation management of ERP systems.

Enterprise Software Development

Module Aim

Enterprise Software development provides advanced concepts; skills, and knowledge for those currently employed in the information technology and related fields, or graduates of information technology or computer studies programs.

Learning Outcomes

Reason and problem-solve to a high level in the context of enterprise software and its role in business, industry, and research
Participate constructively in the strategic deployment of enterprise software
Manage the development of high-quality enterprise software products and services.

Information Systems Development

Module Aim

This course introduces the information system development process to the students. During course the students will learn about the main development frameworks, defining of system requirements, and modeling of data, architecture and components' interactions an information system.

Learning Outcomes

Ability to describe the main tasks of an information systems development process.
Understanding of the pros and cons of different IS development process models.
Understanding of the basic system development modeling techniques that are common in

Management Information Systems

Module Aim

This course provides a broad overview of the issues managers face in the selection, use, and management of information technology (IT). Increasingly, IT is being used as a tool to implement business strategies and gain competitive advantage, not merely to support business operations.

Learning Outcomes

Understand types of MIS applications in organizations
Discuss the development of management information systems in organizations.
Select and design MIS systems appropriate to meet management requirements.
Critically evaluate MIS contributions to the strategic management of organizations

Project Management

Module Aim

To understand the process of identifying appropriate and feasible projects, and to be able to initiate and start a project. To be able to manage, monitor and control a project, including assessing, managing and controlling project risks and issues, project, and team management and change management. To be able to evaluate the success or failure of a project.

Learning Outcomes

Be able to analyze business objectives to identify feasible projects
Be able to design systems and plans for initiating managing and controlling projects
Be able to organize and manage a project
Be able to monitor and control the progress of projects
Be able to review, evaluate and closeout a project
This course has been evaluated, endorsed and will be awarded by OTHM Qualification.
Our International Postgraduate Certificates are Certificates that fall under the European Qualifications Framework (EQF) Level 7.

The Certificate is independently endorsed and awarded by OTHM Qualifications, UK after the successful completion of the Courses which involves studying 6 major Modules and submitting the Assessment for same.

The Programmes are not regulated by Ofqual UK.

The Academic Credit for this Certificate is 120.
A learner must fulfil at least one of the following criteria to be allowed entry to the qualification:
Possession of an honours degree in a related subject that was taught in English
Possession of a level 6 qualification from a recognized awarding body
Five years' management experience
This is a self-study programme with unlimited tutor support. You will never be more than a message or phone call away from our tutors.
There is no Visa requirement for this programme.
Learn fast
Online courses with compact learning chapters enable you to learn business skills faster than ever.
Study Online
Get access to online study materials. All courses are 100% online and self-paced.
Global community
No conventional requirements needed, our courses are open to all ages, professions and citizenship.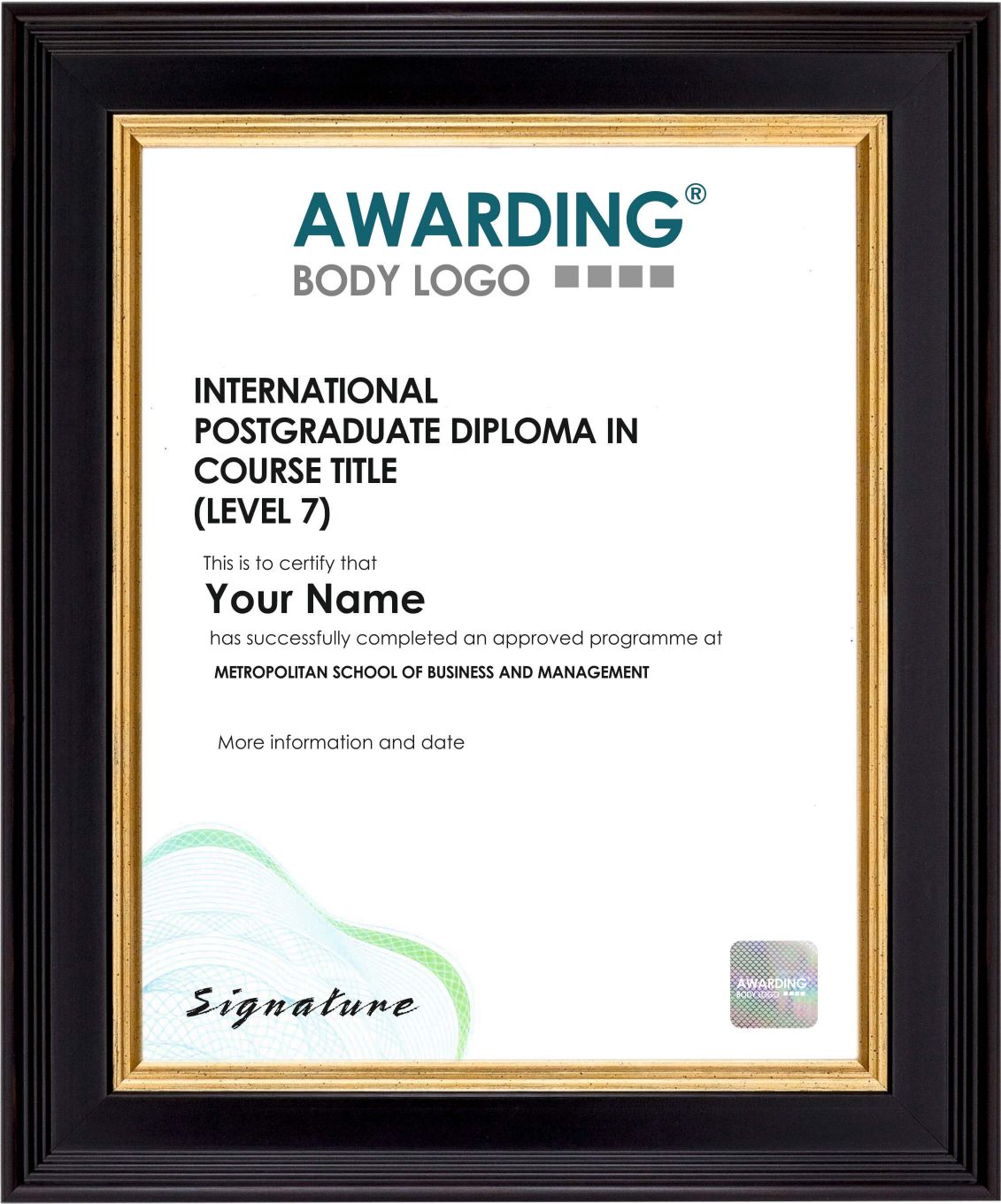 Get your diploma
You will receive an International Postgraduate Diploma from MSBM and awarding partners.
Learn Practical Business Modules
Complete several modules ranging from Business Leadership and Managing People.
Study while you work
Obtain a degree without necessarily leaving your country.
6,398 Verified Reviews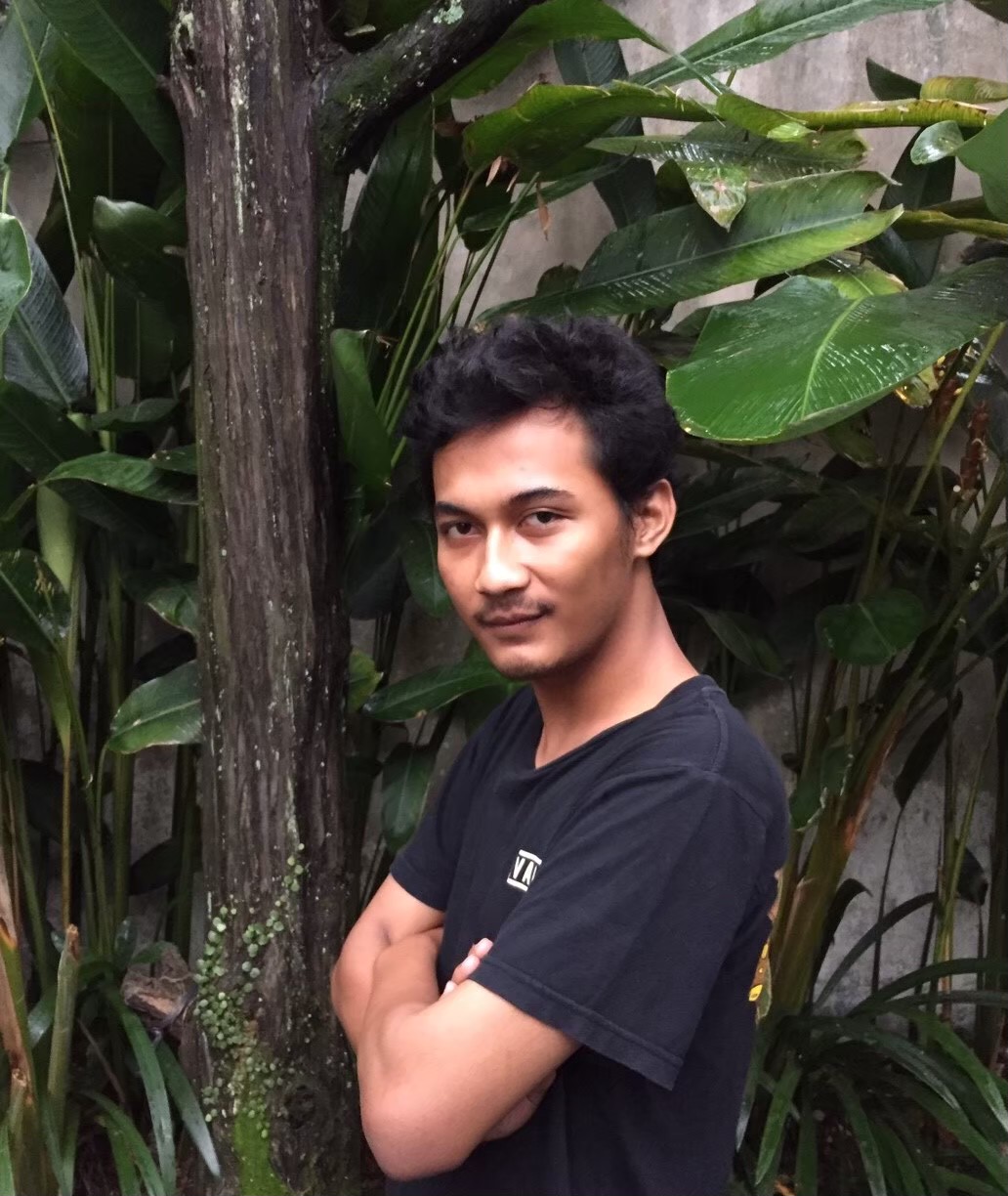 "I learned so much in a short time!

I enrolled the course while working full-time and still be able to finish and understand all the lectures. Easy and simple! They also put the reference of the following topics afterwards. It is very helpful to continue learning regarding those topics later.

"
Muhammad H.
Indonesia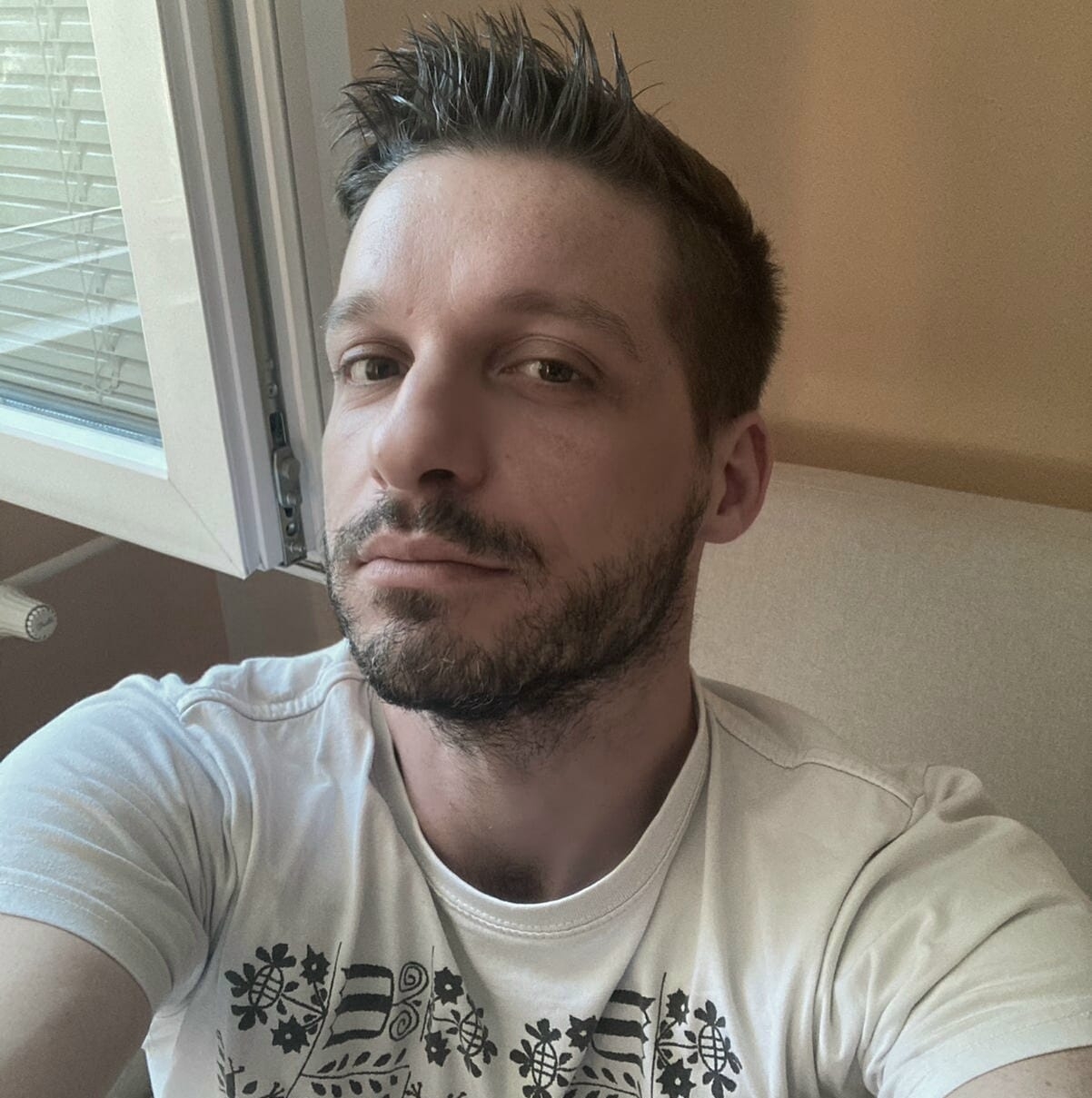 "I have learnt so much thanks to this course.
I really did not know all the behind of Business Ethics and I just plunged into it. I just want to learn more about it.
I would advice it greatly."
Olivier D.
Slovakia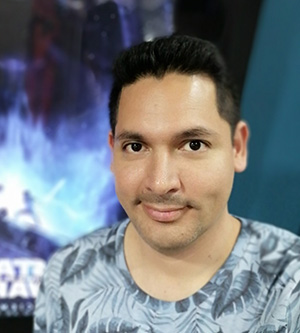 "This course improved my knowledge about international marketing. Now, I have concepts and skills to develop to international customers plans. It's useful for my job as marketing analyst."
Enrique A.
Peru

Accreditation
The Metro Business
- Articles you'll love