International Postgraduate Diploma in Business and Management (Level 7) in Laborie Quarter 2021
Tuition

GBP 2,310

GBP 1,155
What makes us different ?
We are a world class business school located in the heart of London, Dubai, Muscat and Lagos.
We are one of the fastest growing British business schools with a stylish blended
learning model that is both online and on campus.
UK Accredited
Gain an International Postgraduate Diploma which is recognized and accepted worldwide.
Low Fees
Get as much as 50% scholarship.
100% Assignment Based
All modules are assessed via submitted assignments - there are no exams to write.
Easy Payment Structure
You can pre-structure your preferred payment option. Pay in easy instalments.
Learn more about the programme
Aim of the Programme:
This course equips the learner to be a confident, creative, and capable manager, knowledgeable in all management and business functions, with the flexibility to see situations from a fresh perspective. This course builds on a critical perspective that enables learners to navigate the business world in the 21st century

Programme Structure
This program consists of 6 compulsory units which are equal to a total of 120 credits.
Assignment & Study GUIDELINES

This module provides the most critical information about the study course and assignment submission.

ENTREPRENEURSHIP AND LEADERSHIP DEVELOPMENT
International Marketing Management

Module Aim

The module provides students with knowledge of the theory, concepts, issues, and practice of international marketing. It identifies processes, contexts, and influences associated with international marketing strategies, develops students' appreciation both of strategies and plans for different economies and of the implications, monitoring, and control of the international marketing process.

Learning Outcomes

Be able to investigate control mechanisms in an organization operating globally.
Be able to examine the role of pricing, product and advertisement planning in strategic decision making
Be able to demonstrate an ability to formulate and access international marketing strategies
Be able to understand an appropriate international marketing segmentation for the target market and product positioning
Be able to understand critical emerging issues in international marketing

Research Methodology

Module Aim

The course is designed to help students become good researchers, to become familiar with the steps in proposing research topics, and clearly apply research knowledge in education. After completing the course, students will be able to prepare a research plan, collect data, address research questions and hypotheses, and organize a project report.

Learning Outcomes

Be able to formulate a research proposal relating to strategic business development
Be able to use different research methodologies to gather sufficient and valid data
Be able to present research findings in an appropriate format for a target audience
Be able to evaluate own skills while undertaking research

Strategic Financial Management

Module Aim

On completion of this unit, learners will have gained knowledge and understanding relating to planning the usage and management of a business organization's financial resources. Learners will understand the importance of attaining business objectives and maximizing shareholder return. Learners will gain a working knowledge of business strategy design and the production of comprehensive business plans

Learning Outcomes

Understand the significance of strategic management and decision making to the performance of a business organization
Understand key financial theories
Be able to apply stakeholder analysis and corporate valuation techniques
Understand the role of culture in strategic decision making
Understand performance measurement systems

Strategic Management

Module Aim

To examine the principles of strategy and change management and provide learners with a critical understanding and ability to use various models of the strategy and change management process and the analysis of internal-external environmental and resource variables

Learning Outcomes

Be able to critically review strategic plans.
Be able to propose strategic options for an organization.
Be able to create a strategy implementation plan
Be able to implement a strategic Organisational change.
Be able to review the implementation of strategic plans
This course has been evaluated, endorsed and will be awarded by OTHM Qualification.
Our International Postgraduate Certificates are Certificates that fall under the European Qualifications Framework (EQF) Level 7.

The Certificate is independently endorsed and awarded by OTHM Qualifications, UK after the successful completion of the Courses which involves studying 6 major Modules and submitting the Assessment for same.

The Programmes are not regulated by Ofqual UK.

The Academic Credit for this Certificate is 120.
A learner must fulfill at least one of the following criteria to be allowed entry to the qualification:
Possession of an honours degree in a related subject that was taught in English
Possession of a level 6 qualification from a recognized awarding body
Five years' management experience
This is a self-study programme with unlimited tutor support. You will never be more than a message or phone call away from our tutors.
There is no Visa requirement for this programme.
Learn fast
Online courses with compact learning chapters enable you to learn business skills faster than ever.
Study Online
Get access to online study materials. All courses are 100% online and self-paced.
Global community
No conventional requirements needed, our courses are open to all ages, professions and citizenship.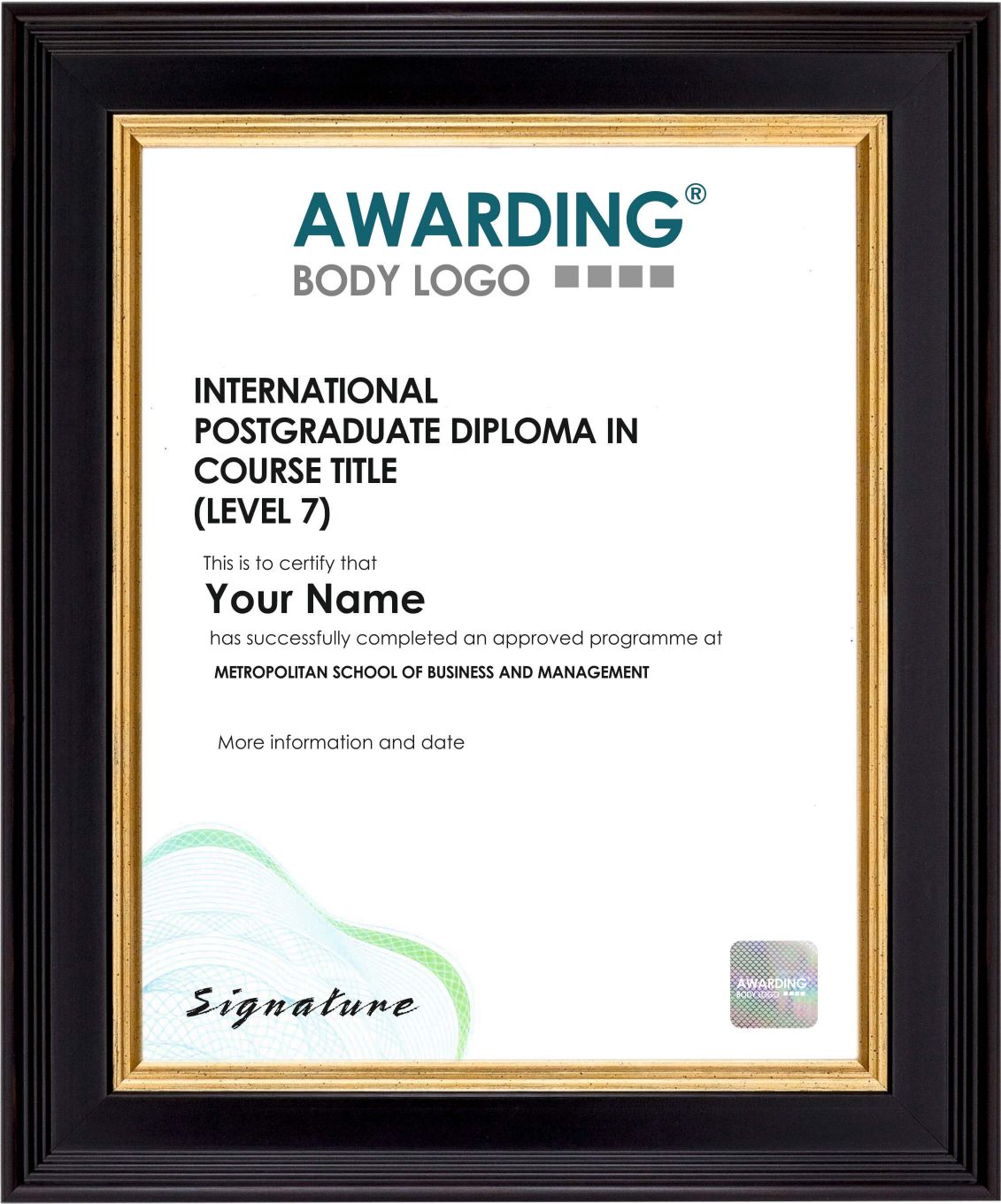 Get your diploma
You will receive an International Postgraduate Diploma from MSBM and awarding partners.
Learn Practical Business Modules
Complete several modules ranging from Business Leadership and Managing People.
Study while you work
Obtain a degree without necessarily leaving your country.
6,425 Verified Reviews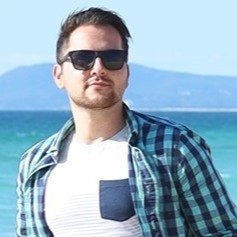 "Incredible! Loved how direct to the subject it is. Very easy to understand and its lessons are very important to someone who wants to be A LEADER."
Carlos C.
Portugal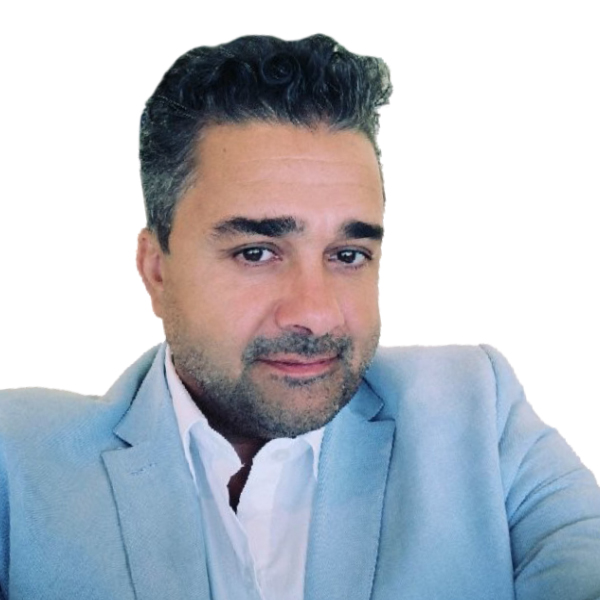 "This experience have provided my competence background in terms of a new approach with my collegues ; i suggest,of course, to improve always something up to you for increase your skills."
Spartaco G.
Italy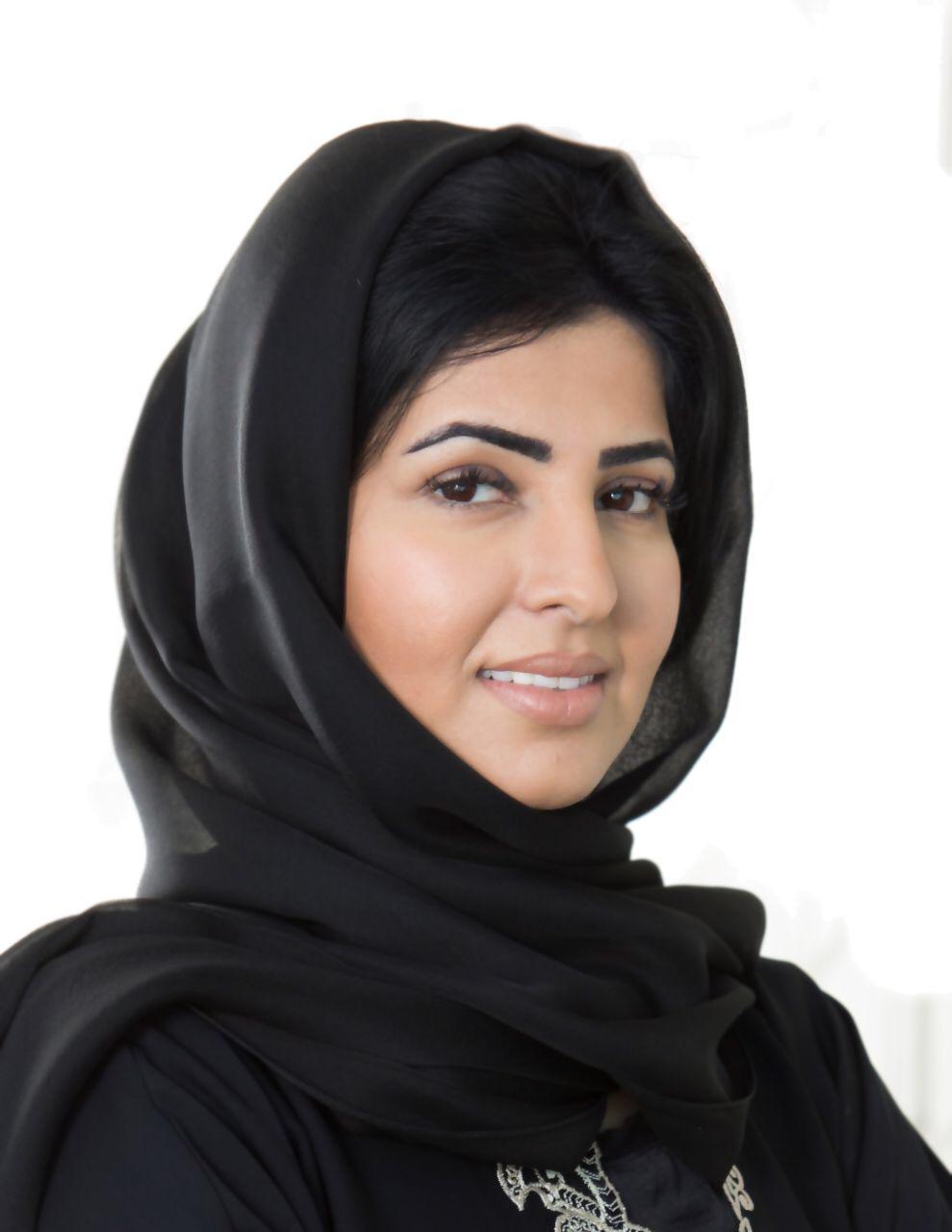 "My overall experience is very good and form day one all the team was so supportive and introduction was good and the online study wasn't complicated "
Maryam .
United Arab Emirates

Accreditation
The Metro Business
- Articles you'll love