Postgraduate Diplomas
These are ideal if you are interested in studying international development at a postgraduate level for personal or professional reasons, but you don't yet want to commit to the full Master's Degree.
These programmes are 120 credits, are available in various subjects and allow for credit transfer.
What makes us different ?
UK Accredited
Gain an International Postgraduate Diploma which is recognized and accepted worldwide.
Low Fees
Get as much as 50% scholarship.
100% Assignment Based
All modules are assessed via submitted assignments - there are no exams to write.
Easy Payment Structure
You can pre-structure your preferred payment option. Pay in easy instalments
Explore Postgraduate Diploma Programmes in Circonscription d'Uvea, Wallis and Futuna
12 Programmes
Learn fast
Online courses with compact learning chapters enable you to learn business skills faster than ever.
Study Online
Get access to online study materials. All courses are 100% online and self-paced.
Global community
No conventional requirements needed, our courses are open to all ages, professions and citizenship.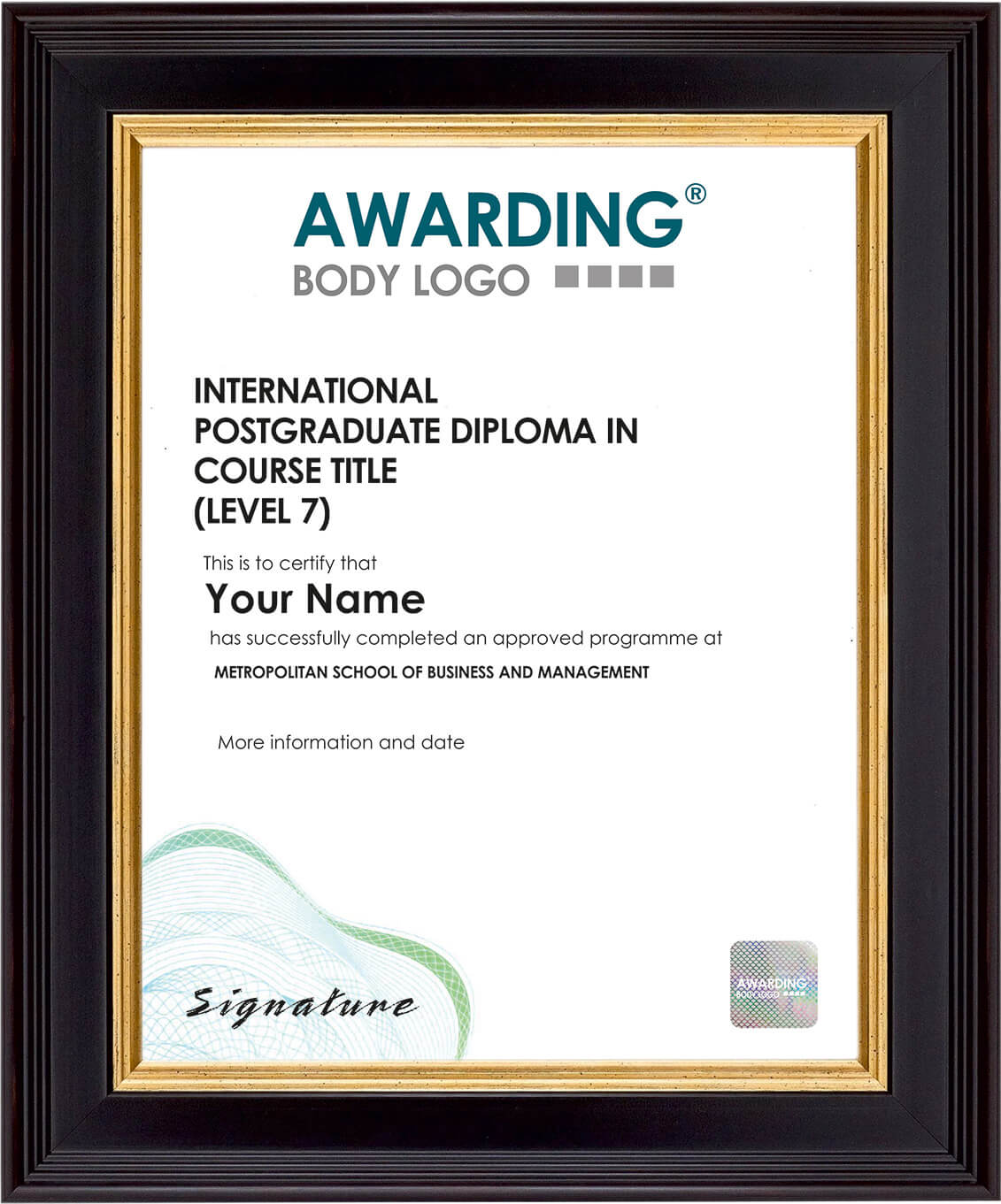 Get your diploma
You will receive a Postgraduate Diploma from MSBM and awarding partners.
Learn Business Modules
Complete several modules ranging from Business Leadership and Managing People.
Study while you work
Obtain a degree without necessarily leaving your country.
19,659 Verified Reviews

"I have learnt so much thanks to this course. I really did not know all the behind of Business Ethics and I just plunged into it. I just want to learn more abo See More"

Olivier D.

"I learned so much in a short time! I enrolled the course while working full-time and still be able to finish and understand all the lectures. Easy and simple See More"

Muhammad H.

"An insightful short course that facilitates learning. Definitely learned some useful tips that I can apply when teaching my various courses."

Edison B.

"Incredible! Loved how direct to the subject it is. Very easy to understand and its lessons are very important to someone who wants to be A LEADER."

Carlos C.

"Being based at home, it has meant that I have been able to study something that I have wanted to do for a long time. I live in India, Miles away from London, UK See More"
Ronald E.

"This is my fist time knowing about how the market works and wow logistics , Overall for me is very hard cause I never expected myself to have completed this cou See More"

Ang J.

"Was an excellent course, reinforced my operations ability."
Paul T.

"It was a very helpful course for me and helped me push my process of thinking in an other dimension."

Liridona D.
Previous
Next
Accreditation
The Metro Business
- Articles you'll love