International Postgraduate Diplomas
These are ideal if you are interested in studying international development at a postgraduate level for personal or professional reasons, but you don't yet want to commit to the full Master's Degree.
These programmes are 120 credits, are available in various subjects and allow for credit transfer.
What makes us different ?
UK Accredited
Gain an International Postgraduate Diploma which is recognized and accepted worldwide.
Low Fees
Get as much as 50% scholarship.
100% Assignment Based
All modules are assessed via submitted assignments - there are no exams to write.
Easy Payment Structure
You can pre-structure your preferred payment option. Pay in easy instalments
Explore International Postgraduate Diplomas in Region de San Martin, Peru
12 Programmes
Learn fast
Online courses with compact learning chapters enable you to learn business skills faster than ever.
Study Online
Get access to online study materials. All courses are 100% online and self-paced.
Global community
No conventional requirements needed, our courses are open to all ages, professions and citizenship.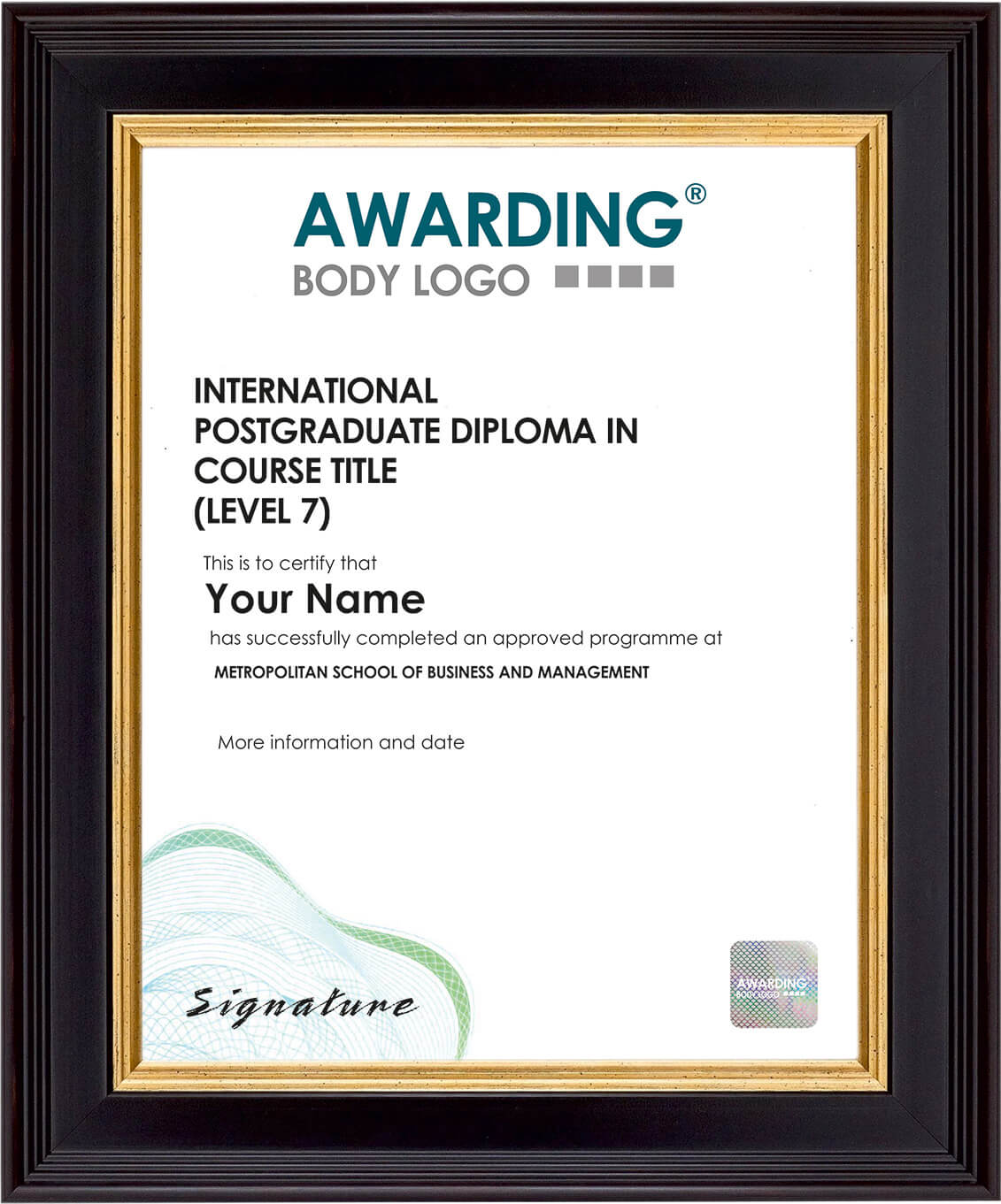 Get your diploma
You will receive an International Postgraduate Diploma from MSBM and awarding partners.
Learn Business Modules
Complete several modules ranging from Business Leadership and Managing People.
Study while you work
Obtain a degree without necessarily leaving your country.
19,674 Verified Reviews

"I love this course. The videos were truly helpful. Very clear and precise. I highly recommend this course."

Masina V.

"Was an excellent course, reinforced my operations ability."
Paul T.

"The course is definitely informative, easy to complete, and applicable to any field of work. Since the ability to think critically is one of the essential skill See More"

Uliana Z.

"I liked this course a lot. because I have difficult job. which contains of too many stress causing factors and now I know how too help myself and maybe my colle See More"

LIALIA S.

"I have learnt so much thanks to this course. I really did not know all the behind of Business Ethics and I just plunged into it. I just want to learn more abo See More"

Olivier D.

"It is perfect, i LOVE IT"

Lucrecia D.

"Thank you MSBM UK Now I Have 8 Professional Certificate From MSBM....❤️❤️"

Gilbert H.

"I have experienced and acquired great ideas from this course now I can share this with other people around me.
Thank you for the course "

Bishal N.
Previous
Next
Accreditation
The Metro Business
- Articles you'll love