Doctor of Business Administration (DBA) in Nigeria 2022
Tuition

₦ 19,926,000

₦ 11,070,000

Limited time offer

Instalment Option

₦ 11,070,000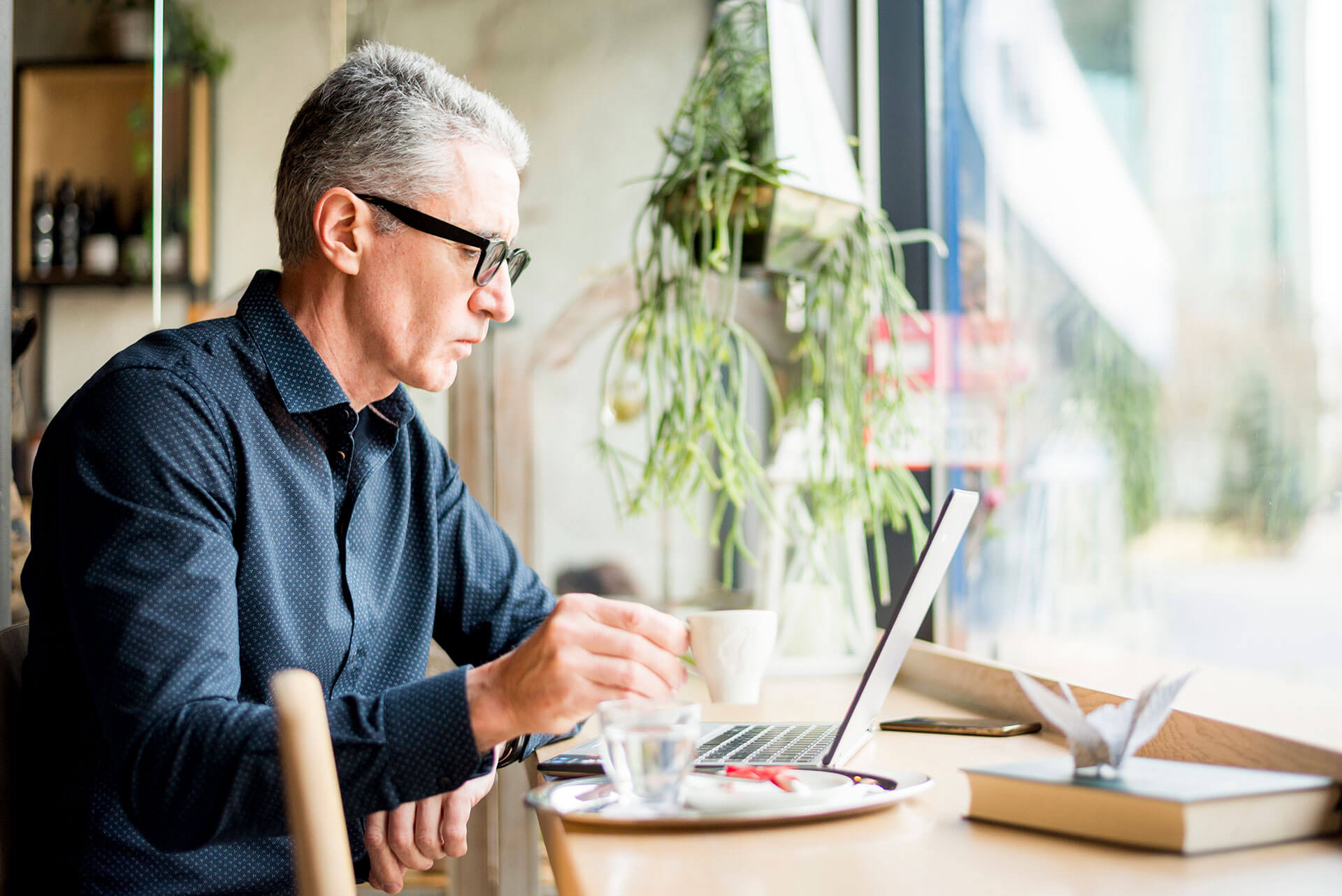 Doctor of Business Administration (DBA) in Nigeria 2022
₦ 19,926,000
₦ 11,070,000
---
What makes our business school different?
We are a world class business school located in the heart of London, Dubai, Muscat and Lagos. Known to offer one of the best Doctorate distance learning courses in Nigeria, we are one of the fastest growing British business schools with a stylish blended learning model that includes both online degree programmes and on campus.
American Accredited Doctorate Programmes
Gain an accredited Online Doctorate through our blended course in Nigeria which is recognized and accepted worldwide.
Low Fees
Get as much as 60% scholarship on our business courses. We offer the lowest fees on our blended Doctorate courses.
100% Assignment Based
All modules are assessed via submitted assignments - there are no exams to write.
Easy Payment Structure
You can pre-structure your preferred payment option. Pay in easy instalments.
Graduate In America
Celebrate the successful completion of your postgraduate studies by having your graduation in America.
Qualification
Earn a Doctorate Degree from International American University.
Learn more about the programme
The Doctor of Business Administration (DBA) program serves the needs of mature students, helping them to advance in their careers. The program is designed to graduate scholars/practitioners who will set the standard for best practices and contribute to the solution of critical business and management problems through research, teaching, and consulting. The program is designed to serve the needs of both fully employed and full-time students with a background as experienced business professionals who want to translate their industry expertise into leadership positions as consultants or as executives within their organizations. The program creates an opportunity for the student to demonstrate the application of the knowledge and skills gained in the coursework portion of the program and to demonstrate the critical thinking and analytical skills required to successfully complete the Doctoral Project.
The Doctor of Business Administration (DBA) degree program will allow students to:
Employ advanced written communication skills to share complex information, organizational vision, and actionable guidelines to various audiences.
Deliver advanced oral presentations that use effective content, organization, and delivery, accompanied by appropriate technology.
Demonstrate the skills, competence, and critical thinking required to design, execute, and evaluate creative and meaningful research in a field of specialization.
Generate, evaluate, and assess the Christian ethical obligations and responsibilities of business for the purpose of responsible management.
Demonstrate effective information literacy skills including formulation of research problems; integration of previous publications into an appropriate literature review; design of a research study; data analysis; ability to summarize and present the results.
Segment 1: Course Work:
Managerial Economics:
Financial Management
Marketing Management
Business Ethics and Social Responsibility
Economic Theory and Policy
Leadership in Organizations
Managerial Decision Making


Segment 2: Field Work:

Internship: The Internship Component requirement can be fulfilled by completing an internship, internship reflection course, or by seeking a waiver.

Elective Component: The Electives Component requirement can be fulfilled by receiving credit for any graduate courses (500+) that are not a requirement.

Research Component:
Doctoral Research Methods
Literature Review
Quantitative Analysis
Qualitative Analysis

Comprehensive Examination Component:
Comprehensive Examination 1
Comprehensive Examination 2

Project Component:

Prospectus
Proposal
Project
Project Defense

ADMISSIONS REQUIREMENTS
Pre-Education: MSBM requires evidence of an earned bachelor's and a master's degree. At least one degree must be in business, management, administration, or related discipline. All degrees must be earned at an appropriately accredited institution or foreign equivalent. MSBM understands the differing rigor of schools and grading scales around the world, and MSBM evaluates prior academic credentials within their own context. Exceptions may be made on a case-by-case basis.
Professional Experience: MSBM recommends a minimum of 5 years of full-time professional experience in any organization, including, but not limited to, private, public, for-profit, non-profit, start-ups, or established corporate organizations.
Information Technology: MSBM requires students to possess computer and internet skills sufficient to effectively participate in MSBM's pedagogical model and conduct research at the undergraduate level.
Evidence of English Proficiency: MSBM requires writing skills at the appropriate level. Proficiency in reading, writing, speaking, and understanding English is essential to your success at MSBM. If English is not the applicant's native language, or if an applicant has not had their secondary education taught in English, they will be required to provide proof of English Proficiency. Since classes are taught in English, an applicant must demonstrate their ability to read, write and speak English.
Application Materials in addition to Standard Required Documents:
Letter of Interest: The Letter of Interest will contain three parts: Personal Statement, Professional Statement, and Research Statement. Each part will be described below.

Personal Statement: Please express in no more than one page how your experience, education, and training qualify you for the DBA program.
Professional Statement: Please describe in no more than two pages your interests in the DBA program and how you plan to complete it.

Why do you want to pursue a DBA degree?
What do you see as the most significant qualities or experiences that you would bring to the DBA program?
What are your career aspirations after you receive the doctorate degree?
What obstacles/ challenges do you envision having to overcome to complete your degree within a reasonable time frame (i.e. 3 years), and what is your plan to address these obstacles/ challenges?
What concrete steps will you take to manage your time to tackle classes and up to 30 hours a week of study?

Research Statement: Please describe in no more than three pages your research interests and what topic you plan to pursue.

Letter of Recommendation: Two letters of recommendation should be requested from professionals in academics or industry who can comment on the following:

Your personal and professional accomplishments and how you achieved them.
Your academic pursuits.
Your demonstrated leadership and your potential for doing advanced academic work.
Your oral and written communication skills.
Your potential as an instructor.
Maximum Total Credit Awarded is 60 units:
This course is intended to help students make ethical choices in a business context. It investigates ethical issues and decision-making problems facing contemporary leaders. Emphasis is on ethical approaches to problem-solving, communication, and managing people. The impact that various leadership styles have on organizations and communities will also be presented.
This course is an advanced course in economics with a focus on the relevance and applicability of economic concepts, and how these concepts can be used to analyze and explain events in the business environment. The course involves the use of economic and mathematical models and their application in the business world.
This course explains financial control at the corporate management level with special reference to policies and practices required to plan and control the sources and uses of a firm's funds. Emphasis on working capital management and selection of alternative investment opportunities, funds acquisition, dividend policies, optimal debt-equity mix, and budgetary and related procedures as basic tools which provide data used by management for decision-making purposes.
This course has a primary focus on managerial leadership and presents a broad survey of theory and research on leadership in formal organizations. The course deals with both theory and practice of leadership.
This course is intended to help students make ethical choices in a business context. It investigates ethical issues and decision-making problems facing contemporary leaders. Emphasis is on ethical approaches to problem-solving, communication, and managing people. The impact that various leadership styles have on organizations and communities will also be presented.
This course has a primary focus on managerial leadership and presents a broad survey of theory and research on leadership in formal organizations and the theory and practice of argumentation. This course In decision-making emphasizes the process of argument construction, evaluation, and decision-making. Further, this course explores the important public dimension of argumentation and advocacy, recognizing skill in advocacy as a fundamental element of effective leadership and decision-making.
This course is a managerial approach to the study of marketing. There is an emphasis on the nature and scope of the marketing managers' responsibilities and on marketing decision making.
All MSBM courses are accredited by the relevant partners and awarding bodies. Please refer to
MSBM accreditation
in about us for more details.
Students need to have a Masters's qualification with a minimum Merit (60%) pass.
Students are required to submit an up-to-date CV.
Students need to submit a brief Research Proposal (1000 words) consisting of the sections of Background (brief literature review), Research Rationale (what is the contribution to knowledge from the proposed research study and why is it important?), Aim and Objectives and Research Methodology (follow Saunders' Research Onion layers).
1 professional and 1 academic reference are required.
Weekly write up webinars and monthly supervisor meetings will be held to offer better coordination between the student and the supervisor and to achieve the optimal level of professionalism in writing the research report.
Learn fast
Best online Doctorate programmes with compact learning chapters enable you to learn business skills faster than ever.
Study Online
Get access to accredited online study materials. All courses are 100% online and self-paced.
Global community
No conventional requirements needed, our online business programmes are open to all ages, professions and citizenship.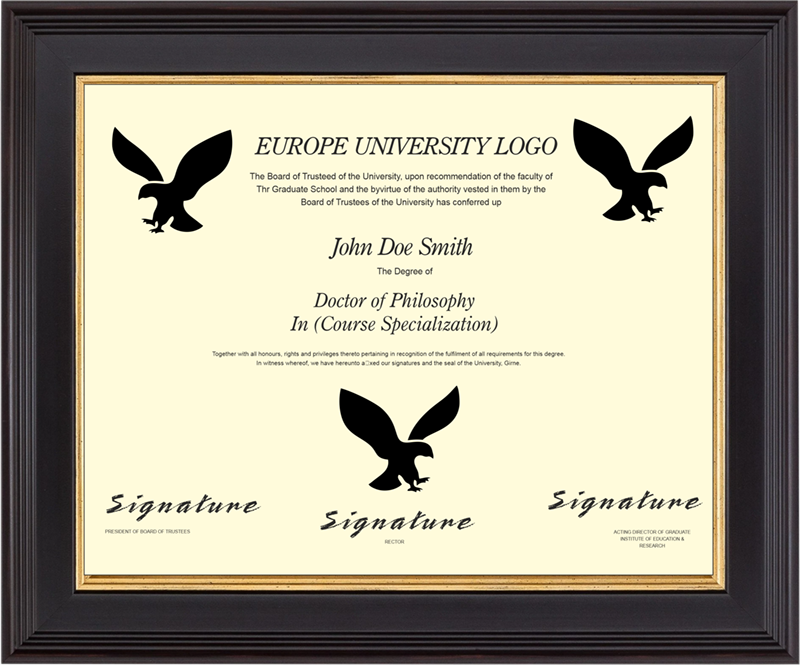 Get Your Degree
You will receive a degree from MSBM Partner Universities.
Learn Practical Business Modules
Complete several modules ranging from Business Leadership and Managing People.
Study while you work
Obtain a degree without necessarily leaving your country.
19,676 Verified Reviews

"It's great platform. The content are easy to learn, deep knowledge and practical. Totally recommended for all levels of professional. "

Alex P.

"Very convenient and great content. Recommend 100%"

Carmen H.

"Great knowledge has been provided. True skills and capacities have been discovered, vision has been created. I am ready.
Thank you."

Ernad B.

"Was an excellent course, reinforced my operations ability."
Paul T.

"It doesn't matter how many times I attend, I always learn something new!"

Kevin O.

"My overall experience is very good and form day one all the team was so supportive and introduction was good and the online study wasn't complicated "

Maryam .

"Informative sessions, very straightforward content to follow"

Jennifer F.

"Thank you MSBM UK Now I Have 8 Professional Certificate From MSBM....❤️❤️"

Gilbert H.
Previous
Next
Accreditation
The Metro Business
- Articles you'll love