Level 7 Diploma Certificate
Level 7 Diploma Certificate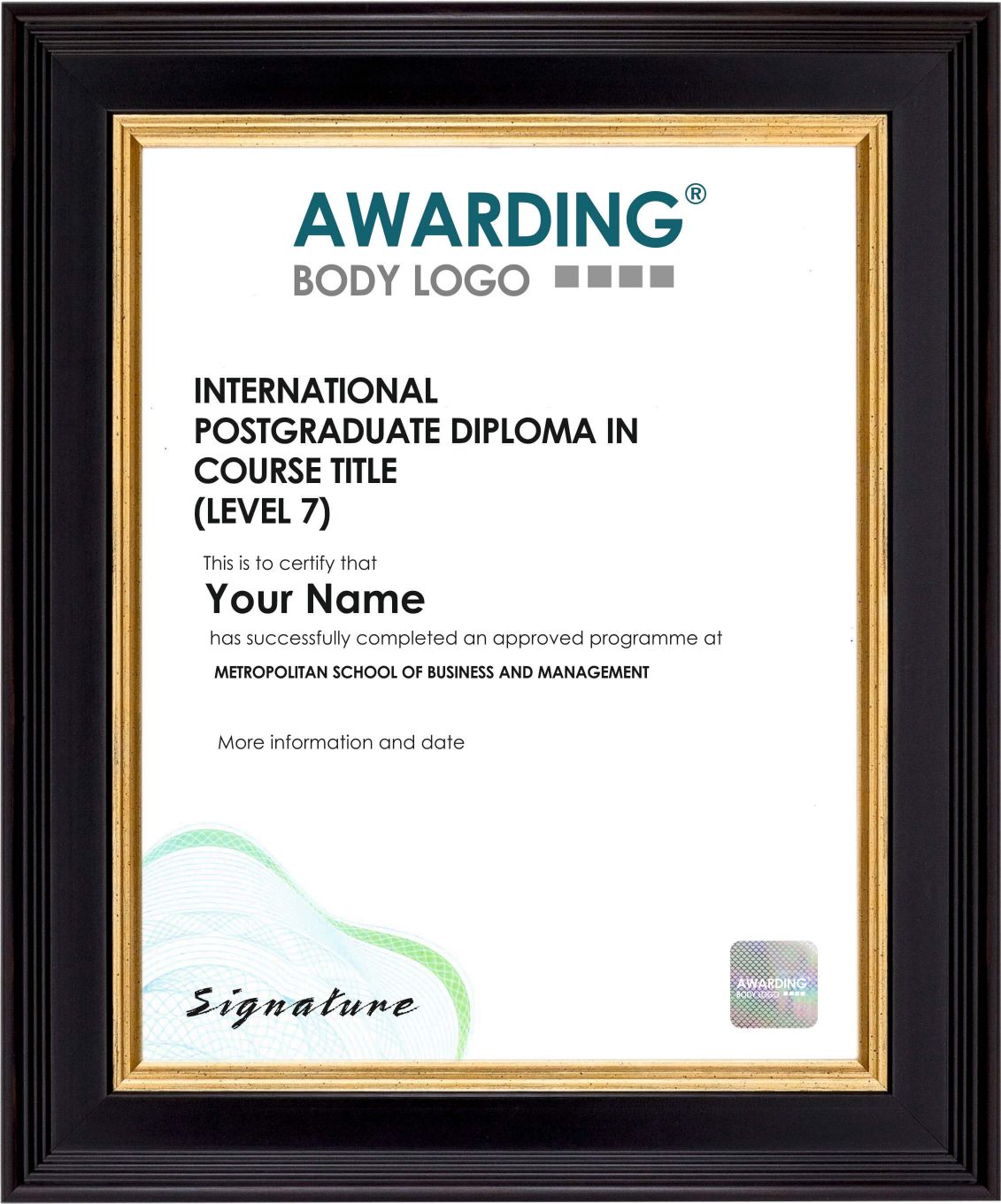 Our Level 7 Diploma Certificate is our Postgraduate Certificate that falls under the European Qualifications Framework (EQF) Level 7.
The Programmes are regulated by Ofqual UK - a UK Regulatory body and the Certificate is awarded by OTHM Qualifications UK. The Certificates are awarded after the successful completion of the Courses which involves studying 6 major Modules and submitting the Assessment for same.

These Programmes serve as our UK Master Degree Pathway Programmes.
The Academic Credit for this Certificate is 120.