Join us for Special Executive Master Programme in Finance and its role in Strategic Decision Making
Tuition

EUR 23,139

EUR 12,855

Limited time offer

Instalment Option

EUR 12,855
Special Executive Masters Programme (S.E.M.P)
This programme is geared at enhancing working executives' careers. The SEMP is an encapsulated Senior Management Programme for the High Performance Managers and Directors who work in critical roles and need an intensive course to cover the key areas that drive success and profit in business today.
What makes us different ?
We are a world class business school located in the heart of London, Dubai, Muscat and Lagos.
We are one of the fastest growing MBA colleges in London, with a stylish blended
learning model that is both online and on campus.
One Week of Learning, Luxury and Leisure
Short Executive Programme for Globally-Focused Leaders
Certificate
5-Star Hotel
Accommodation
Flight
Yacht Cruise Party
Study Pack
Case Studies
Unlimited Meals
Learn fast
Online courses with compact learning chapters enable you to learn business skills faster than ever.
Study Online
Get access to online study materials. All courses are 100% online and self-paced.
Global community
No conventional requirements needed, our courses are open to all ages, professions and citizenship.
Learn more about the programme
Course Overview

A good understanding of strategic analysis and fundamental financial concepts enables all Professionals at every level to make better strategic decisions and achieve improved performance.
The highly interactive seminar has been designed to establish the theoretical framework for analyzing and evaluating strategic alternatives and to review the tools and techniques available to professionals for making strategic financial decisions.



About the Special Executive Masters Programme

The MSBM Special Executive Masters Programme is short certificate modules designed for anyone who would benefit from more in-depth business knowledge delivered in a short and intensive Programme. This Programme is suitable for successful professionals or specialists in the private, public or non-profit making sectors that have new management responsibilities and need to quickly expand their management knowledge.

The (SEMP) Programme serves as a refresher course for those who have had their Masters a long time ago and need a quick reminder or as an academic update while it serves as a crash programme for those very experienced professionals who never made time out for their masters yet they require the academic and practical relevance of this masters' experience. It is a good Programme for individuals who are newly promoted to the managerial post, the program enables them to acclimatize to the new position as well as help them intake the right decisions.


Objectives
The objectives of the course are to enable participants to:
Develop strategic thinking and use the strategic management process to develop missions and objectives and carry out strategic analysis and decision-making.
Forecast financial data using various Excel® models
Understand the structure of the income statement, balance sheet, and cash flow statement, and analysis of the cash operating cycle, for improved financial performance, and better management of working capital and cash flow
Identify the alternative sources of finance and financial (or capital) structure, and evaluate the models of optimum capital structure and minimization of the weighted average cost of capital (WACC)
Use the technique of discounted cash flow (DCF) for capital budgeting and evaluation of capital project investment, using net present value (NPV), internal rate of return (IRR), equivalent annual cost (EAC), and the profitability index (PI)
Use the techniques of uncertainty analysis and risk analysis and develop appropriate risk management tools of insurance
and hedging of interest rates and foreign currency exchange rates.
Who should attend?
An understanding of how finance influences strategic decision-making is crucial for every role and at every management level in the organization.
In addition to Management level financial analysts, financial controllers, accountants and others active in the planning process this seminar has been designed for Management level professionals from:
Sales and Marketing
Engineering Industry
Project management
Purchasing
Logistics

Modules
Day 1 - Fundamentals of Strategic Planning
What is strategy?
Strategic management
Strategic analysis
Mission
Objectives
The strategic planning process
Environmental analysis
Resources analysis
Strategic choice and strategic decision-making
Strategic implementation
Corporate objectives and accountability
Forecasting financial data
Day 2 - Fundamentals of Financial Statements
Financial statements
Balance sheet
Income statement
Alternative asset valuation methods
Statement of cash flows
Common size (or horizontal) trend analysis of financial statements
Vertical trend analysis of financial statements
Segmental analysis of financial statements
Value added analysis of financial statements
Understanding the cash flow cycle and the operating cycle
Break-even and multiple product break-even analysis
Day 3 - Capital Structure and Leverage
Sources of funds
Capital cost models
Cost of equity
Cost of debt
The weighted average cost of capital (WACC)
Can we determine a company's optimal capital structure?
Capital structure models
Preparing projections to determine financing needs
Day 4 - Capital Budgeting
Future values, present values, and DCF
Capital budgeting principles
Methods of evaluating capital investment projects
Accounting rate of return (ARR) and payback
Net present value (NPV) versus internal rate of return (IRR)
How do you choose which method to use?
Capital budgeting methods
Capital asset pricing model (CAPM) versus arbitrage pricing theory (APT)
Does it make a difference whether we lease or buy?
Day 5 - Managing Financial Risks
The value of perfect information (VOPI)
Types of risk
Risk management principles
Talking to your bankers about managing risk
How to develop the tools for your company?
How to minimize risk?
Insurance and hedging
Interest rate and foreign currency exchange rate risk
The content of this course has been independently certified as conforming to universally accepted Continuous Professional Development (CPD) guidelines.
There is no strict Academic Requirement for this Programme as it is a Non-Credit Bearing Programme. However, Students are expected to have working experience as a Team Lead, Supervisor or Manager.
UAE VISA

Please check with your Country's Ministry of Foreign Affair to know if you require a UAE VISA to come into the country.

If you require a UAE Visa, kindly send down the following documents:

- Editable application form including DOB, Email ID, contact no, home address & signature.
- Scanned copy of your International Passport Data Page.
- E-copy of your Passport Photograph.

Your Visa and Hotel Confirmation Slip, (if handled by us) along with your Joining Instructions would be sent to you before the program commences.

UK VISA

Please check with your Country's Ministry of Foreign Affair to know if you require a UK VISA to come into the country.

If you do require a UK Visa, kindly note that you are required to handle this on your own without any recourse to us.

We advise that Delegates already hold a UK Visa with at least 3 months' validity before registering for the Programme.

Your Hotel Confirmation Slip, (if handled by us) along with your Joining Instructions would be sent to you before the program commences.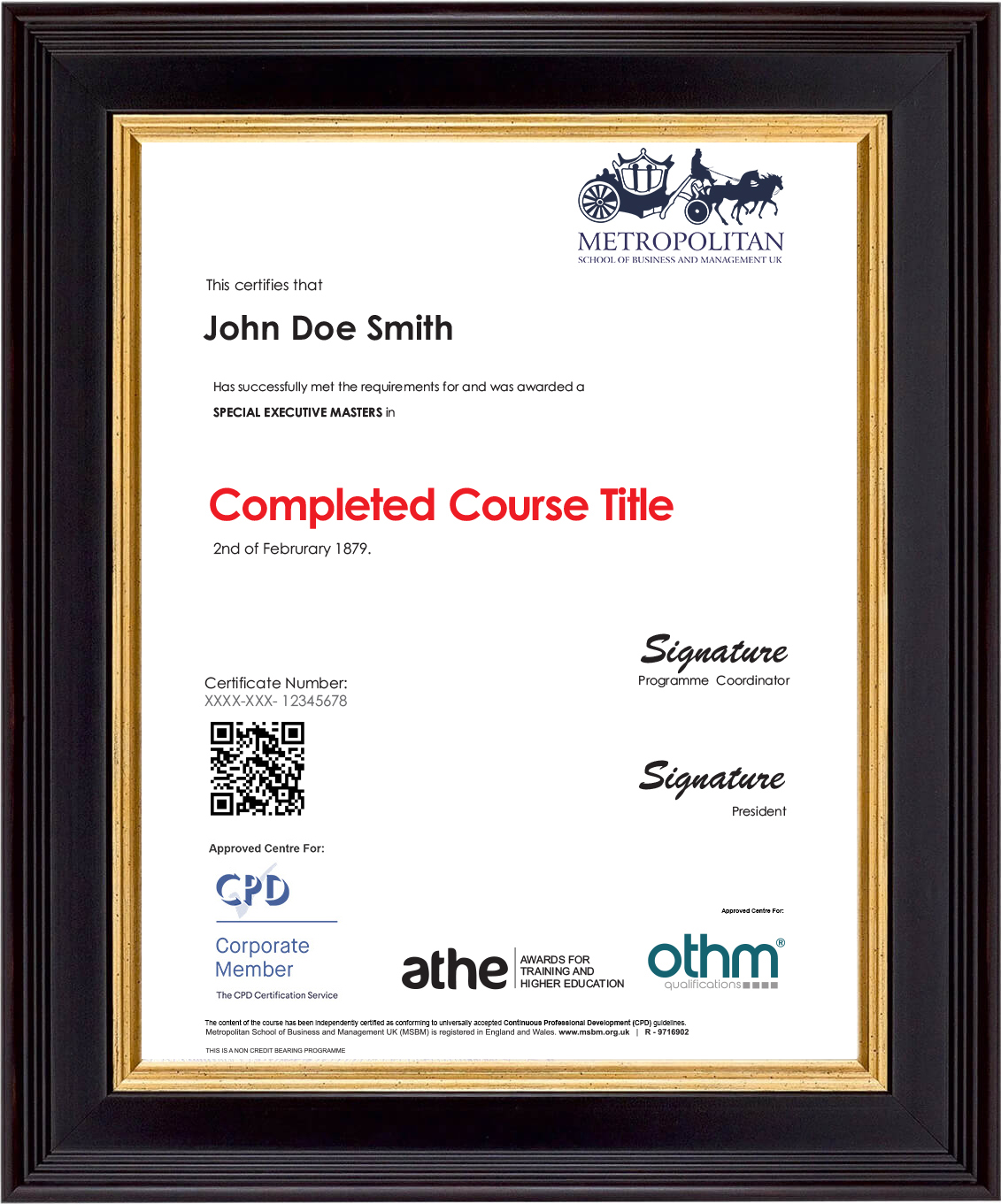 Get your course certificate
You will receive a highly valued digital certificate at the end of each course.
Learn Practical Business Modules
Complete several modules ranging from Business Leadership and Managing People.
Meet Global Executives
Meet world class Business Executives globally as you study the SEMP.
18,505 Verified Reviews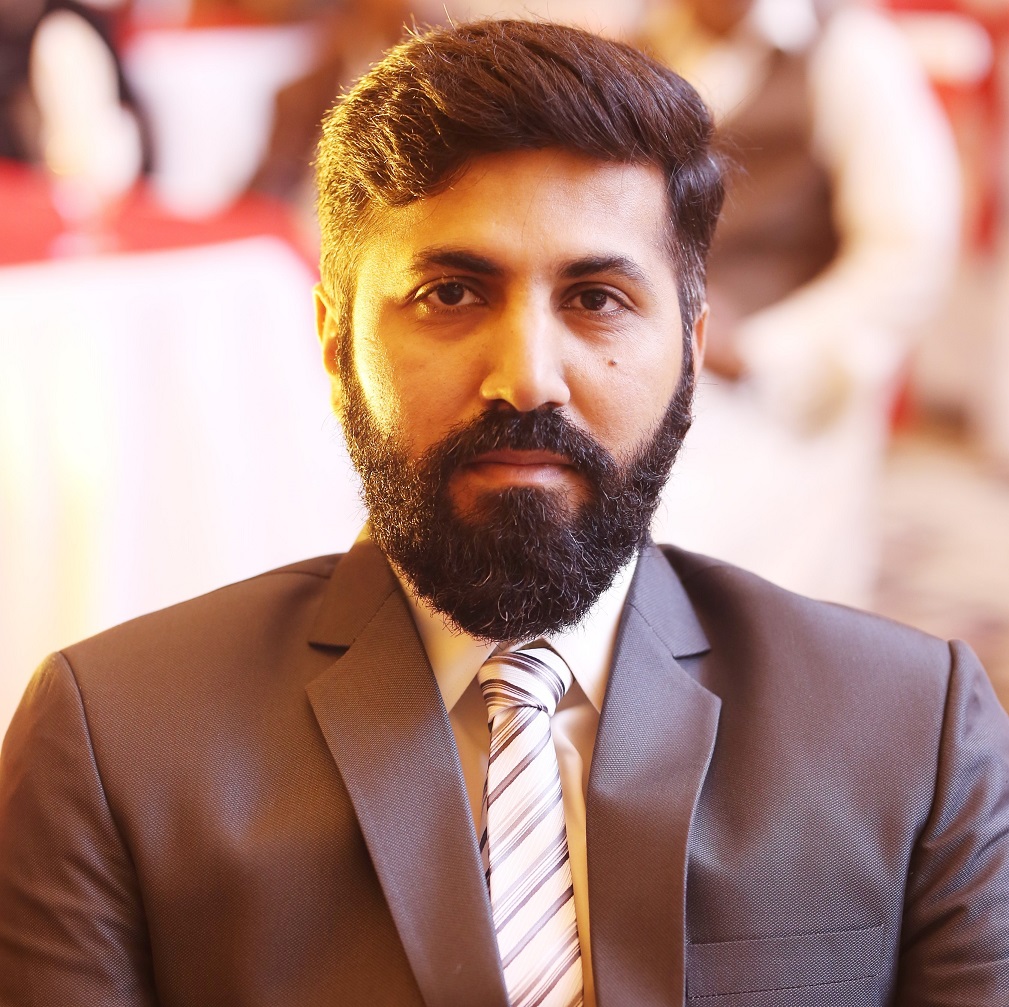 "MSBM is one of the best online learning platform available for students to learn and earn shareable certificate. The fees they are charging is also lower than m See More"
Muhammad W.
Pakistan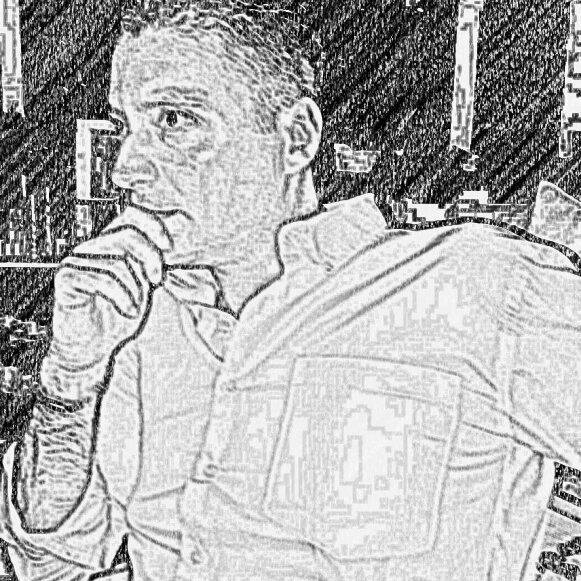 "A very interesting and valuable experience. I found the course interesting, challenging, and rewarding. It has been a truly invaluable learning experience for m See More"
ATHANASIOS A.
Greece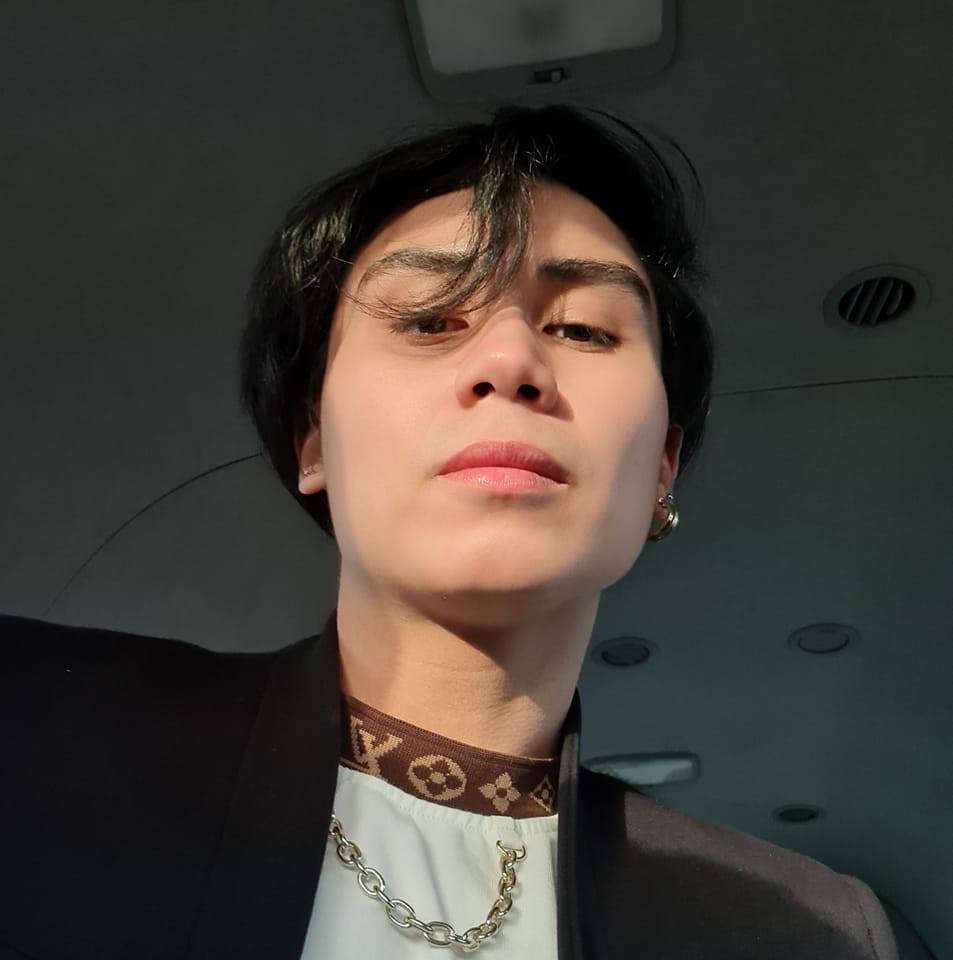 "Did not expect to learn so much in such a short amount of time and on my own time! Great for those who have fluctuating schedules"
Fidel F.
United States of America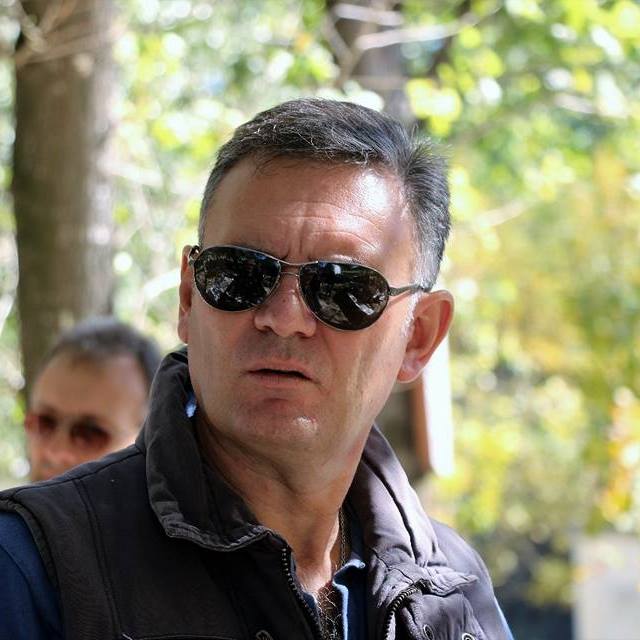 "At first, I thought I wouldn´t learn much following this short curse. Utterly wrong. I´ve learned a lot and I realized this is a very interesting course. Prac See More"
José .
Argentina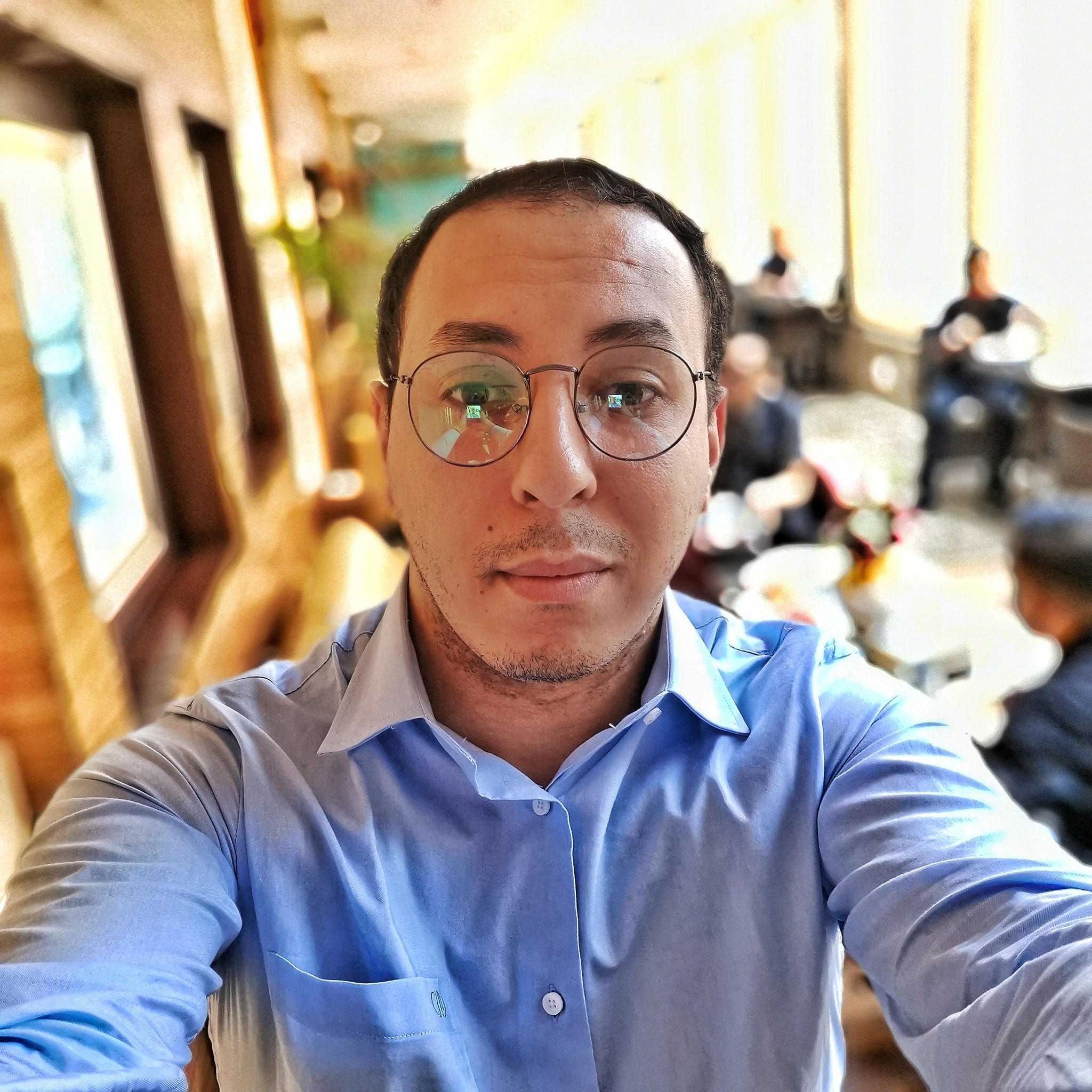 " totally recommend this course, not only as the best example of teaching I have seen in a long time but also because you come out with a clear set of practical See More"
Marwen K.
Saudi Arabia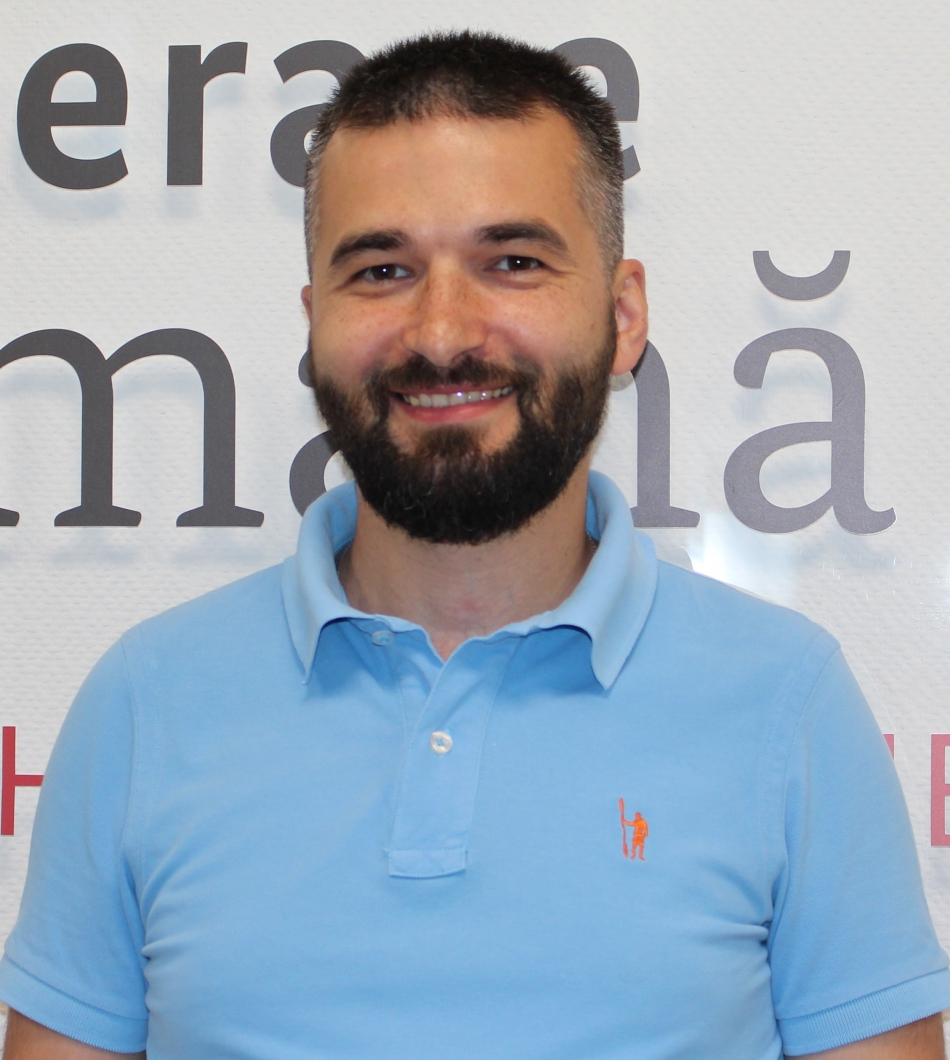 "I consider this course very useful, containing a large volume of necessary information needed for my professional development within my daily activities at my w See More"
Grigore C.
Moldova