International Postgraduate Diploma in Corporate Governance and Leadership (Level 7) in Kensington and Chelsea 2022
Tuition

£ 2,340

£ 1,300

Limited time offer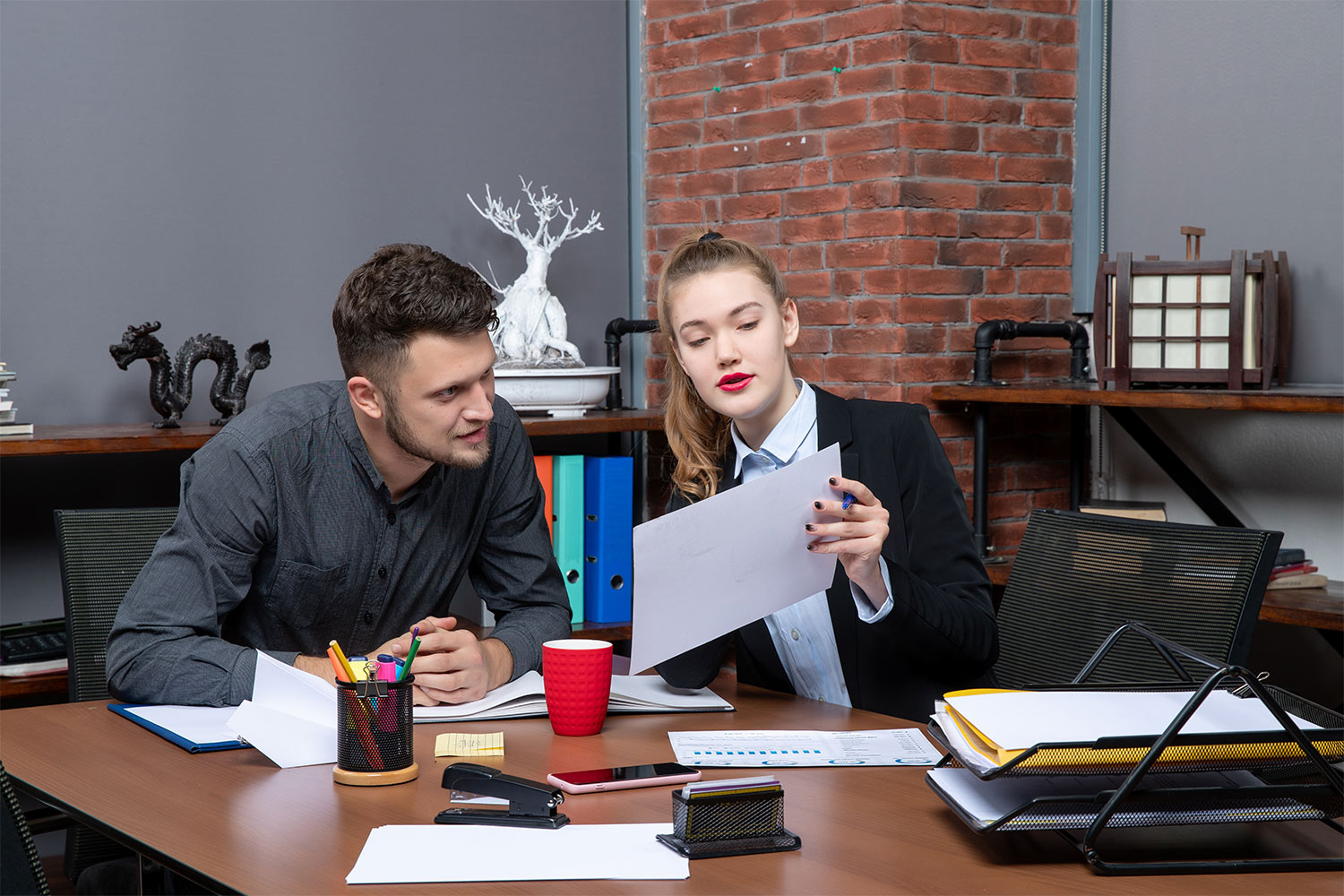 International Postgraduate Diploma in Corporate Governance and Leadership (Level 7) in Kensington and Chelsea 2022
£ 2,340
£ 1,300
---
What makes us different ?
We are a world class business school located in the heart of London, Dubai, Muscat and Lagos.
We are one of the fastest growing private business schools in Kensington and Chelsea, with a stylish blended
learning model that is both online and on campus.
UK Accredited
Gain an International Postgraduate Diploma which is recognized and accepted worldwide.
Low Fees
Get as much as 50% scholarship.
100% Assignment Based
All modules are assessed via submitted assignments - there are no exams to write.
Easy Payment Structure
You can pre-structure your preferred payment option. Pay in easy instalments.
Learn more about the programme
Aim of the Programme
The International Postgraduate Diploma in Corporate Governance and Leadership is designed to provide in-depth knowledge and understanding of the various aspect of a corporate Structure within the organizational context. The course takes the learner on a journey of Structure at the top levels, the laws that will shape that structure, Ethical considerations involved in decision making at the top, a sense of corporate responsibilities toward the environment and society, The structure and processes through which the financial information within an organization is generated, accumulated and distributed and the leadership qualities that are necessary for a best of good governance to be carried out in any organization in an ethical, law-abiding and profiting way possible.


Programme Structure
This program consists of 6 compulsory units which are equal to a total of 120 credits.
This module provides the most critical information about the study course and assignment submission.
Module Aim

The Aim of studying different laws governing the structure of corporate governance is to enable the learner to know the rights of each player. The ideal corporate structure with a command and control system that avoids misinformation and abuse of power so that proper action can be taken on time. This module takes the learner through rules and regulations passed by different governments worldwide and the OECD best practices in corporate affairs.
Module Aim
To enable learners to understand how the corporate structure plays a role in giving the organization the right direction and steer in that direction. Put in place create roles, tighten process and divide responsibilities so that to have a sound control system that will prevent the organization from deviating from its chosen direction. The course also gives a detailed overview of the players, roles, and responsibilities in the corporate structure. Explains how an organization is managed and controlled through the roles of the board of governance, CEO, COO, CFO, and corporate committees. Lastly, the module aims to enable the learners to know the risks involved and the methods to mitigate those risks in corporate governance.
Module Aim
This module aims to introduce the concept of stewardship into the role of a leader. The module analyzes leadership roles and responsibilities and offers solutions to today's business environment trying to solve the ethical crises found in today's organizations' operations. The module gives key concepts to enable any leader to consider himself as the custodian of corporate affairs and to act in the best possible way without the need of much outside control rather a much more deep inner compulsion of doing good and delivering the best. The module presents the ICGN principles for good governance that organizations around the world can apply to produce more stewards to lead.
Module Aim
The aim of this module is to equip the learner with a broader sense of ethical considerations in corporate affairs. Learner will be able to understand ethics in business and the ethical responsibilities of employee, employer and the top leadership. The impact, corporate social responsibility has on general environment and society. The module offer key ethical principles in order to enable the leadership to benchmark itself against it. The module presents key concepts in social responsibility such as philanthropy. It also shed light on ethical consumerism, social accounting and cultural influences on CSR.
Module Aim
The module aims to provide an overall idea of different financial instruments. Enable the learner to create and interpret financial instruments to analyze the company's health. The module aims to offer basic concept building of learner in financial techniques and tricks that play an important role in company evaluation and help in finding loopholes in the system that could lead to potential misinformation.
Module Aim
The aim of the module is to give the learner a broader idea of leadership theory and practices. The module aims to explain the role of a leader, its influence on people so that the learner is aware of the impact leadership has on people and organizational productivity. It also aims to enhance learners' knowledge of the strategic aspect of leadership thinking through the process of a successful strategy and execution. Team management and delivery and building on the organization's vision.
All MSBM courses are accredited by the relevant partners and awarding bodies. Please refer to
MSBM accreditation
in about us for more details.
University Top-up
On completion of this course, students have the opportunity to complete a Master degree programme from Girne American University. The top-up programme can be studied online or on campus. The top-up comprises the final 60 credits which consist of either a dissertation or a dissertation and one module.
(The course tuition fee listed above does NOT include the top-up fee)
University Progression


Click here to see University routes and fee information for progression.
A learner must fulfil at least one of the following criteria to be allowed entry to the qualification:
Possession of an honours degree in a related subject that was taught in English
Possession of a level 6 qualification from a recognized awarding body
Five years' management experience
This is a self-study programme with unlimited tutor support. You will never be more than a message or phone call away from our tutors.
There is no Visa requirement for this programme.
Learn fast
Online courses with compact learning chapters enable you to learn business skills faster than ever.
Study Online
Get access to online study materials. All courses are 100% online and self-paced.
Global community
No conventional requirements needed, our courses are open to all ages, professions and citizenship.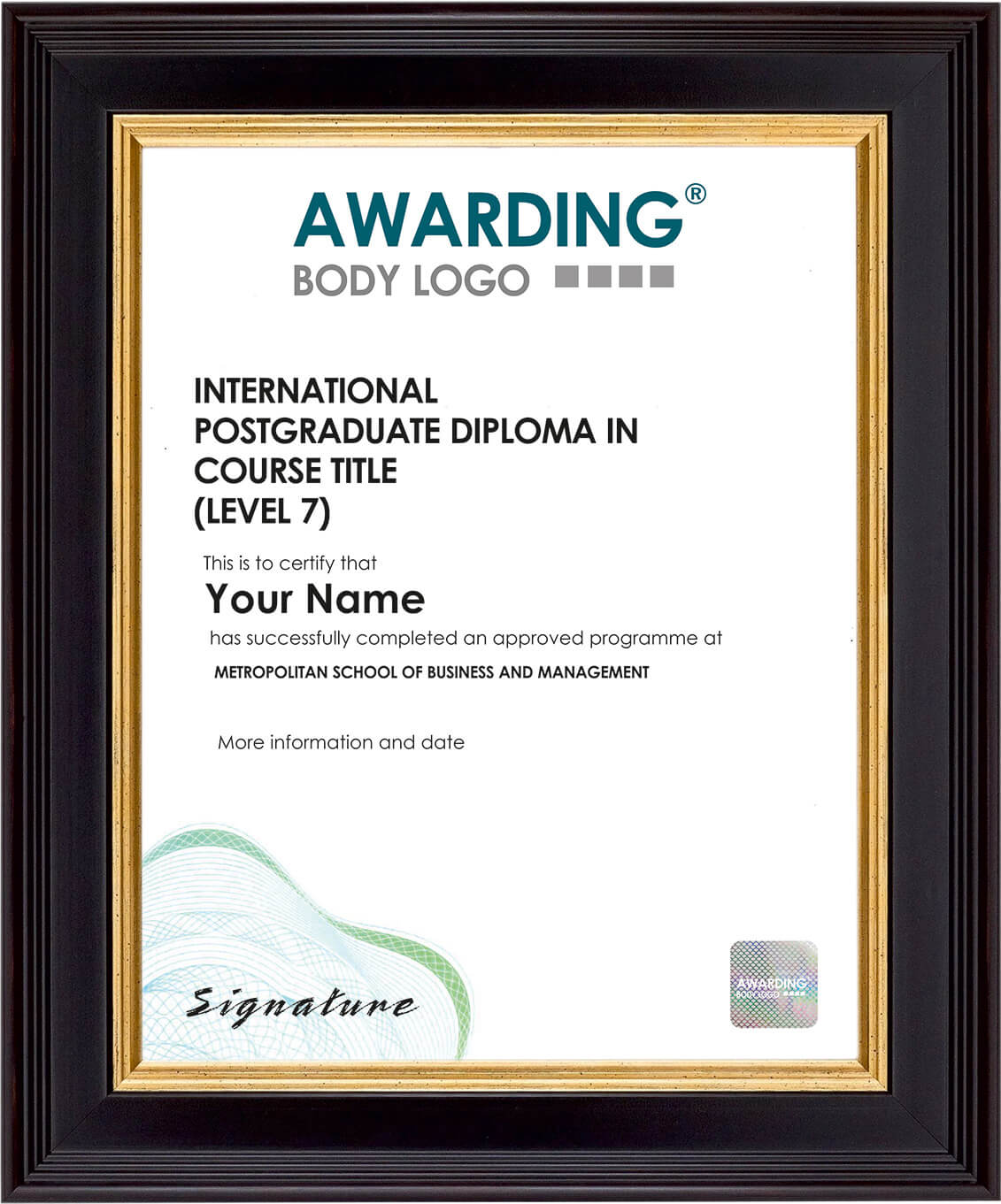 Get your diploma
You will receive an International Postgraduate Diploma from MSBM and awarding partners.
Learn Practical Business Modules
Complete several modules ranging from Business Leadership and Managing People.
Study while you work
Obtain a degree without necessarily leaving your country.
19,683 Verified Reviews

"I found this course very useful and it helps me in every field not only work . It helps me taking decisions on logical and accurate basis and taught me how to a See More"

Eva R.

"I liked this course a lot. because I have difficult job. which contains of too many stress causing factors and now I know how too help myself and maybe my colle See More"

LIALIA S.

"All in all, it was a very smooth lecture. I learned a lot in a very quick way. I got to realize some things and it was a great help. "

HANNA C.

"Did not expect to learn so much in such a short amount of time and on my own time! Great for those who have fluctuating schedules"

Fidel F.

"It is perfect, i LOVE IT"

Lucrecia D.

"An insightful short course that facilitates learning. Definitely learned some useful tips that I can apply when teaching my various courses."

Edison B.

"It doesn't matter how many times I attend, I always learn something new!"
Veronica H.

"I learned so much in a short time! I enrolled the course while working full-time and still be able to finish and understand all the lectures. Easy and simple See More"

Muhammad H.
Previous
Next
Accreditation
The Metro Business
- Articles you'll love