Level 7 Postgraduate Diploma in Strategic Marketing in Almaty Qalasy 2022
Tuition

KZT 3,367,047

KZT 2,104,404

Limited time offer

6 Instalments

KZT 561,174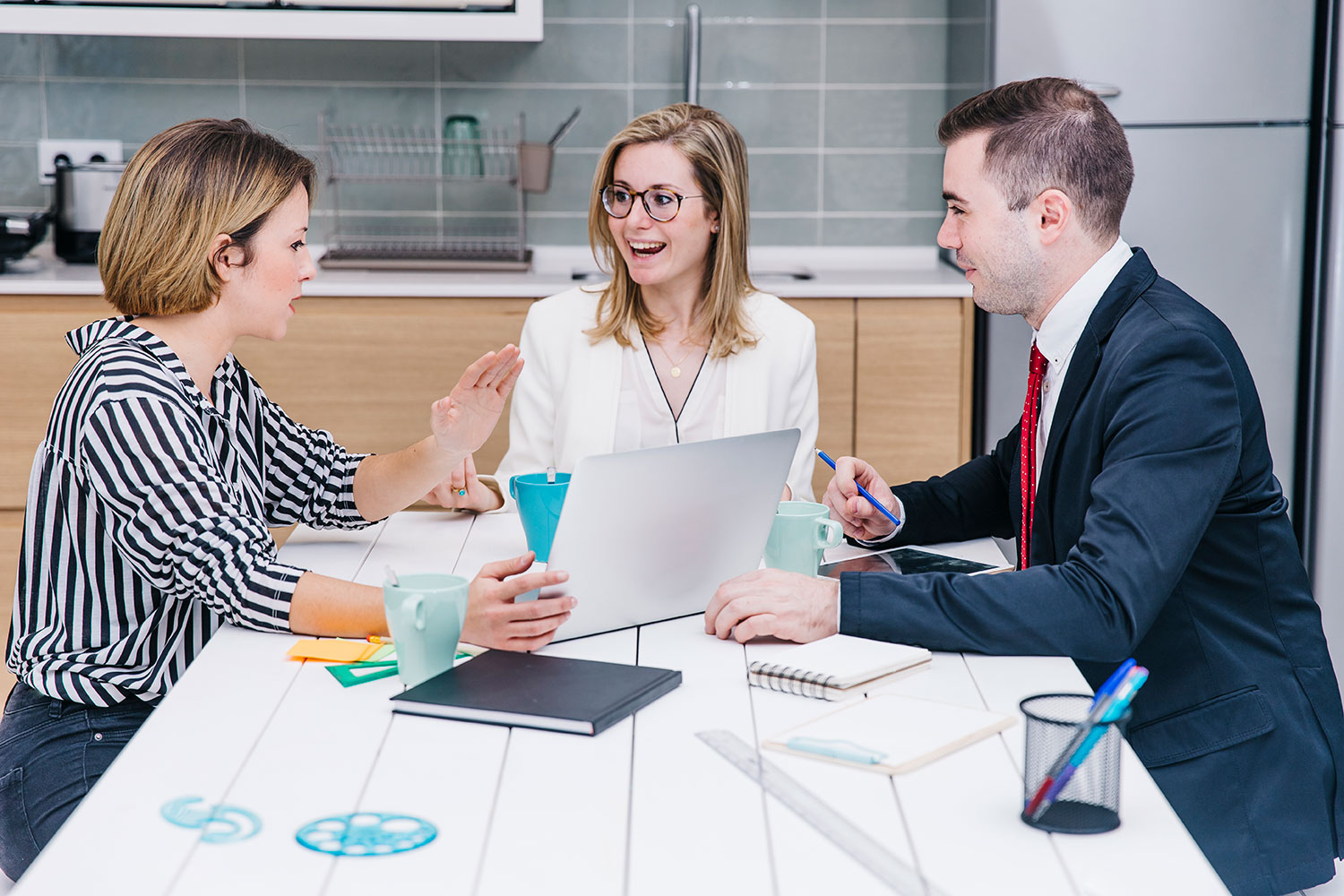 Level 7 Postgraduate Diploma in Strategic Marketing in Almaty Qalasy 2022
KZT 3,367,047
KZT 2,104,404
---
What makes us different ?
We are a world class business school located in the heart of London, Dubai, Muscat and Lagos.
We are one of the fastest growing private business schools in Almaty Qalasy, with a stylish blended
learning model that is both online and on campus.
UK Accredited
Gain a Postgraduate Diploma which is recognized and accepted worldwide.
Low Fees
Get as much as 50% scholarship.
100% Assignment Based
All modules are assessed via submitted assignments - there are no exams to write.
Easy Payment Structure
You can pre-structure your preferred payment option. Pay in easy instalments.
Learn more about the programme
Level 7 Diploma in Strategic Marketing (QCF) – 6 - 8 Months

Credits: 120 Credits

Level 7 Diploma in Strategic Marketing qualification provides the learners with the skills and understanding in marketing & branding that align with good strategic decision making to maintain organisations' competitive advantage.
Successful completion of this qualification will develop learners' strategic marketing management, consumer behaviour and branding skills and their ability to focus on the requirements of implementing an organisation's strategy.


This programme is a Pathway to MSc in Strategic Marketing.
The Level 7 Diploma in Strategic Marketing qualification enables learners to progress into or within employment and/or to work toward a relevant Master's programme with advanced standing.
The Level 7 Diploma in Strategic Marketing qualification consists of 6 mandatory units for a combined total of 120 credits, 1200 hours Total Qualification Time (TQT) and 600
Guided Learning Hours (GLH) for the completed qualification.
Modules (120 Credits):
Contemporary Issues and Principles of Marketing
Consumer Behaviour and Market Communications
Digital and Social Media Marketing
Contemporary Challenges and Strategic Marketing
Strategic Brand Management
Marketing Research Project
This module provides the most critical information about the study course and assignment submission.
The aim of this unit is to develop learners' understanding of evaluating the potential impact of emerging contemporary marketing challenges and apply strategic thinking to develop future marketing using marketing Principles in different contexts. The learner will also learn marketing concepts and theory in a range of contemporary settings from entrepreneurial start-ups, industrial manufacturers and global brands, to develop an actionable marketing plan.
This unit aims to develop learners' understanding of a theoretical and practical understanding of processes and factors that influence the consumer behaviour of individuals and organisations. By learning about how consumers make decisions, what motivates them, and how contexts and practices influence consumption, you will be able to strategically apply these insights to the creation of customer value and learn how to critique and challenge current marketing practices and consumer communications. The learners will be able to evaluate how consumer research has been undertaken and develops your intellectual and analytical capabilities vis-à-vis interpreting cultural and societal trends, parallel to psychological consumer processes, to inform marketing decision-making.
This unit aims to develop learners' a practical introduction to digital and social media technologies (such as Twitter, Facebook, connected devices – the internet of things and affiliate networks) and their application within marketing. The module examines the key characteristics of digital and social media, identifies the theoretical underpinnings such as issues of trust and customer engagement together with trends and usage patterns to provide a framework through which to understand and evaluate them. In addition, the module examines the legal and ethical considerations that marketing in a digital world raises. This module teaches you a range of state-of-the-art tools and theories of how to use social media effectively to achieve your branding and communication goals. students will learn the scientific and strategic approach to marketing with hands-on implementation of online marketing and social media strategies.
The aim of this unit is to develop learners' understanding of up-to-date knowledge of the business environment, competitive dynamics and know how to integrate marketing strategy into an overall business strategy. The module provides a comprehensive examination of all the major components of marketing strategies marketing and their integration into organisations for continued success in highly competitive markets.
This unit aims to develop learners' understanding of the key principles that underpin managing brands and brand equity. The module enables you to devise a strategic approach to branding for product/service level consistent with the corporate brand. The learners will develop an understanding of how to do marketing from a branding perspective. The learner will gain the skills to establish and position brand strategy, and also manage the brand so it continues to deliver the brand promise. the learners will also important issues involved in building strong brands and in maximising the value of existing brands in various industries and sectors.
The aim of this unit is to develop learners' research skills including the formulation of research proposals, literature reviews, referencing, data collection, use of interviews and surveys, questionnaire design, statistical analysing using SPSS, qualitative data and methods for drawing conclusions from the analysed data.
All MSBM courses are accredited by the relevant partners and awarding bodies. Please refer to
MSBM accreditation
in about us for more details.
University Top-up
On completion of this course, students have the opportunity to complete a Master degree programme from a range of UK universities. The top-up programme can be studied online or on campus. The top-up comprises the final 60 credits which consist of either a dissertation or a dissertation and one module.
(The course tuition fee listed above
does NOT
include the top-up fees)
University Progression


Click here

to see University routes and fee information for progression.
For entry onto the Level 7 Diploma in Strategic Marketing leading to the MSc in Strategic Marketing qualification, learners must possess:
An honours degree in related subject or UK level 6 diploma or equivalent overseas qualification i.e. Bachelors Degree or Higher National Diploma
OR
Mature learners (over 25) with at least 5 years of management experience if they do not possess the above qualification (this is reviewed on a case by case basis)
Workshops are conducted by live webinars for all students.
There is no Visa requirement for this programme.
Learn fast
Online courses with compact learning chapters enable you to learn business skills faster than ever.
Study Online
Get access to online study materials. All courses are 100% online and self-paced.
Global community
No conventional requirements needed, our courses are open to all ages, professions and citizenship.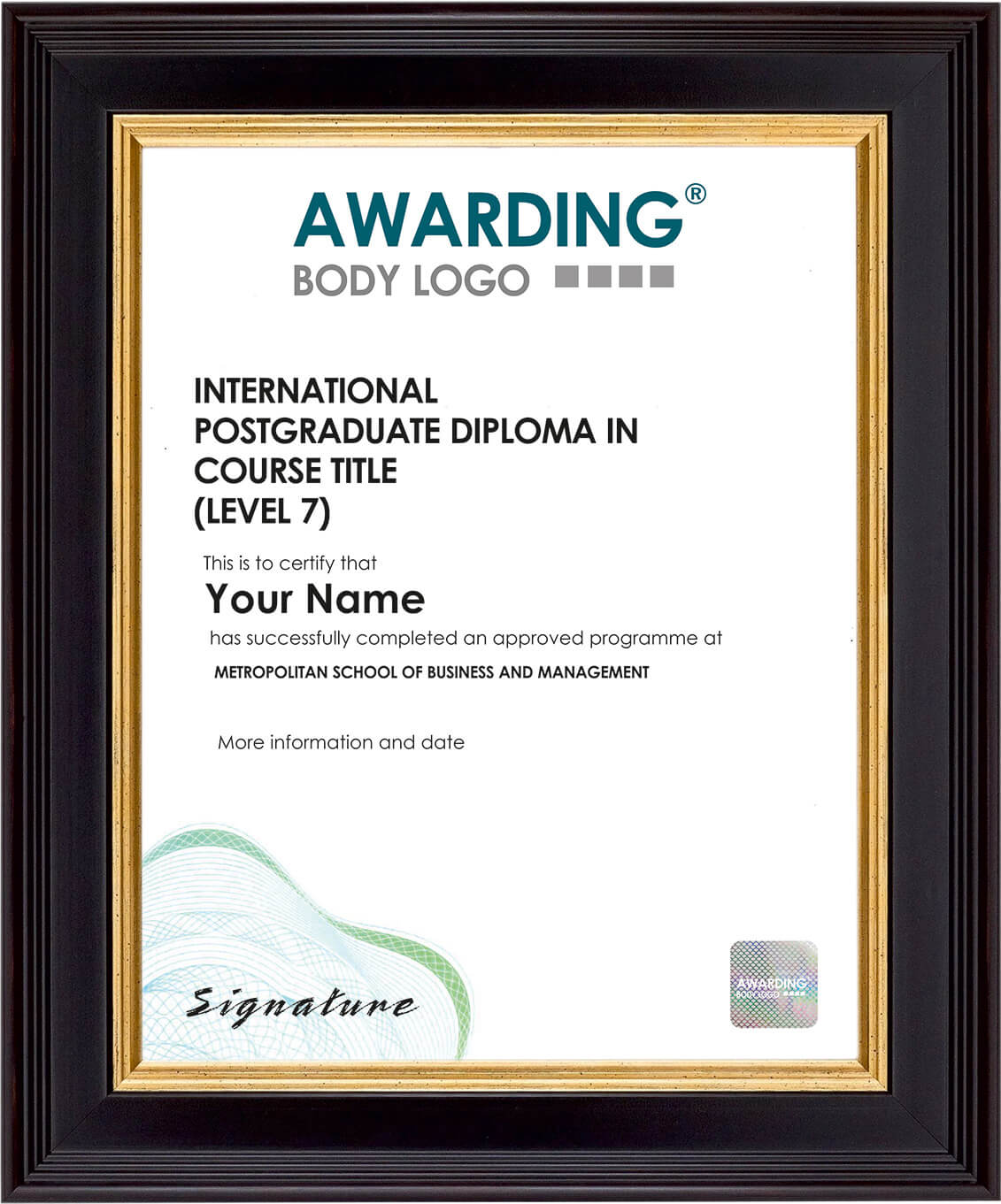 Get your diploma
You will receive a Postgraduate Diploma from MSBM and awarding partners.
Learn Practical Business Modules
Complete several modules ranging from Business Leadership and Managing People.
Study while you work
Obtain a degree without necessarily leaving your country.
19,642 Verified Reviews

"Very simple and helpful "

José P.

"It's very great material"

Elvis K.

"I have learned a lot and again experienced in this course. I first, I did not have confidence when standing front of audience, but this course has taught me a l See More"

VIDA G.

"I'm happy to complete this course with MSBM. They have added value to my knowledge and career."

Awil I.

"Its very helpful and important in understanding stress related information to work staff"

Tatenda Z.

"Is a great opportunity to learn and build my capacity and enhanced my scope of knowledge, is a great and lovely experience. Thank you."

Hayford A.

"It was awesome knowing about this course, thanks a lot I will recommend people who are willing to do virtual learning due to their time frame."

Alhassan O.

"This course actually opens the mind. I took a similar course during my undergraduate studies and this has enlightened me more"

Stephen A.
Previous
Next
Accreditation
The Metro Business
- Articles you'll love