Join us for Special Executive Master Programme in Strategy, Analysis & Planning in Business in Hilton Hotel, Al Habtoor City, Dubai, United Arab Emirates
Tuition

MAD 101,568

MAD 88,872

Limited time offer
Special Executive Masters Programme (S.E.M.P)
This programme is geared at enhancing working executives' careers. The SEMP is an encapsulated Senior Management Programme for the High Performance Managers and Directors who work in critical roles and need an intensive course to cover the key areas that drive success and profit in business today.
What makes us different ?
We are a world class business school located in the heart of London, Dubai, Muscat and Lagos.
We are one of the fastest growing MBA colleges in London, with a stylish blended
learning model that is both online and on campus.
Features
Certificate
Study Pack
Case Studies
Meals
Learn fast
Online courses with compact learning chapters enable you to learn business skills faster than ever.
Study Online
Get access to online study materials. All courses are 100% online and self-paced.
Global community
No conventional requirements needed, our courses are open to all ages, professions and citizenship.
Learn more about the programme
Course Overview
An organization without a strategy is like a ship without a rudder. How can organizations continue to provide exceptional value to stakeholders and customers if they are not clear on where they are heading and how they will get there? The answer is they can't. This is where the role of strategy becomes essential. The strategy is about setting ambitious goals, understanding the surrounding current and future environment and providing a sense of direction for the organization.
In this course, we will cover the 7 steps of the strategy management process, starting with the 'thinking' components of strategy, moving into the 'analysis' and 'planning' components and ending with 'execution'. At the end of the course, participants will be able to implement or improve the strategic process at their organizations to reach their vision and achieve their mission.
Course Methodology
The course enables participants to practice the development of each of the strategic management steps. They will act as organizational managers in developing each strategic component for an organization of their choosing.
The most important strategy tools and frameworks will be discussed and put into practical use during the course.
Objectives
By the end of the course, participants will be able to:
Apply strategic thinking to analyze their current environment and determine their organizational ambition
Employ the strategic management process to best achieve the desired ambition
Assess and choose strategies that create a sustainable competitive advantage for the organization
Determine strategic objectives, Key Performance Indicators (KPIs) and 'SMART' targets for the organization
Convert strategic plans to operating plans through creating strategic initiatives and sequencing activities
Participate in the performance management cycle to ensure proper execution of chosen strategies
Who should attend?
All managers and senior professionals who are involved in influencing, formulating or supporting the long term planning and strategy of their department or organization, as well as those who are responsible for linking, measuring and improving the performance of the organization, including:
- Strategy or performance management professionals
- Balanced scorecard managers
- Business unit and department managers
- Business analysts.
Modules
Day One: Strategic Thinking, Planning and assessing Strategic Choices
The strategic management process
Strategic thinking versus strategic planning
Benefiting from strategic management
Myths about strategy
The 3 primary goals of competitive strategy
Porter's generic competitive strategies
Value chain
Innovating in the industry value chain
Developing a competitive advantage
Day Two: Analysis of the Environment
Porter's 5 forces
Creating and capturing value
Conducting a SWOT analysis
Internal strengths of an organization
Internal weaknesses of an organization
External opportunities
External threats
Fundamentals of the PEDESTL framework
Succeeding in strategic analysis
Day Three: Vision, Mission Statements & Values
Using vision and mission statements
Definition of vision statements
Formulating vision statements
Definition of mission statements
Formulating mission statements
Embracing organizational values
Communicating the vision, mission, and values
Day Four: Strategic Objectives, KPIs and Targets
Ensuring strategic alignment in the organization
Developing effective strategic objectives
Using the Balanced Scorecard (BSC)
Using Key Performance Indicators (KPIs)
Characteristics of the right KPIs
Developing different types of KPIs
Setting SMART targets
Day Five: Developing Operating Plans
Cascading from vision to action plans
Criteria for effective action plans
Developing strategic initiatives
Developing departmental plans
Managing the execution of strategy
Control process
KPI dashboard reporting
The content of this course has been independently certified as conforming to universally accepted Continuous Professional Development (CPD) guidelines.
Participants who successfully complete all the modules in the programme will receive the Special Executive Masters Programme, S.E.M.P Certificate Certificate from the Metropolitan School of Business and Management UK.

The Special Executive Masters Certificates are Non-credit bearing and Non-Degree Certificates.

These are not actual Masters Certificate but a trademark of the Metropolitan School of Business and Management. However, the modules of the Special Executive Masters Programme are modelled after the regular Master's programmes which allow delegates to gain a thorough knowledge of the subject.

This programme cannot be used to pursue an academic PhD.

However the relevancy of the certificate lies in the knowledge of the bearer to demonstrate ground knowledge of the subject the certificate was issued in, and this certificate counts towards the appropriate Continuous Professional Development (CPD).
UAE VISA

Please check with your Country's Ministry of Foreign Affair to know if you require a UAE VISA to come into the country.

If you do require a UAE Visa, kindly send down the following documents:

- Editable application form including DOB, Email ID, contact no, home address & signature.
- Scanned copy of your International Passport Data Page.
- E-copy of your Passport Photograph.

Your Visa and Hotel Confirmation Slip, (if handled by us) along with your Joining Instructions would be sent to you before the program commences.

UK VISA

Please check with your Country's Ministry of Foreign Affair to know if you require a UK VISA to come into the country.

If you do require a UK Visa, kindly note that you are required to handle this on your own without any recourse to us.

We advise that Delegates already hold a UK Visa with at least 3 months' validity before registering for the Programme.

Your Hotel Confirmation Slip, (if handled by us) along with your Joining Instructions would be sent to you before the program commences.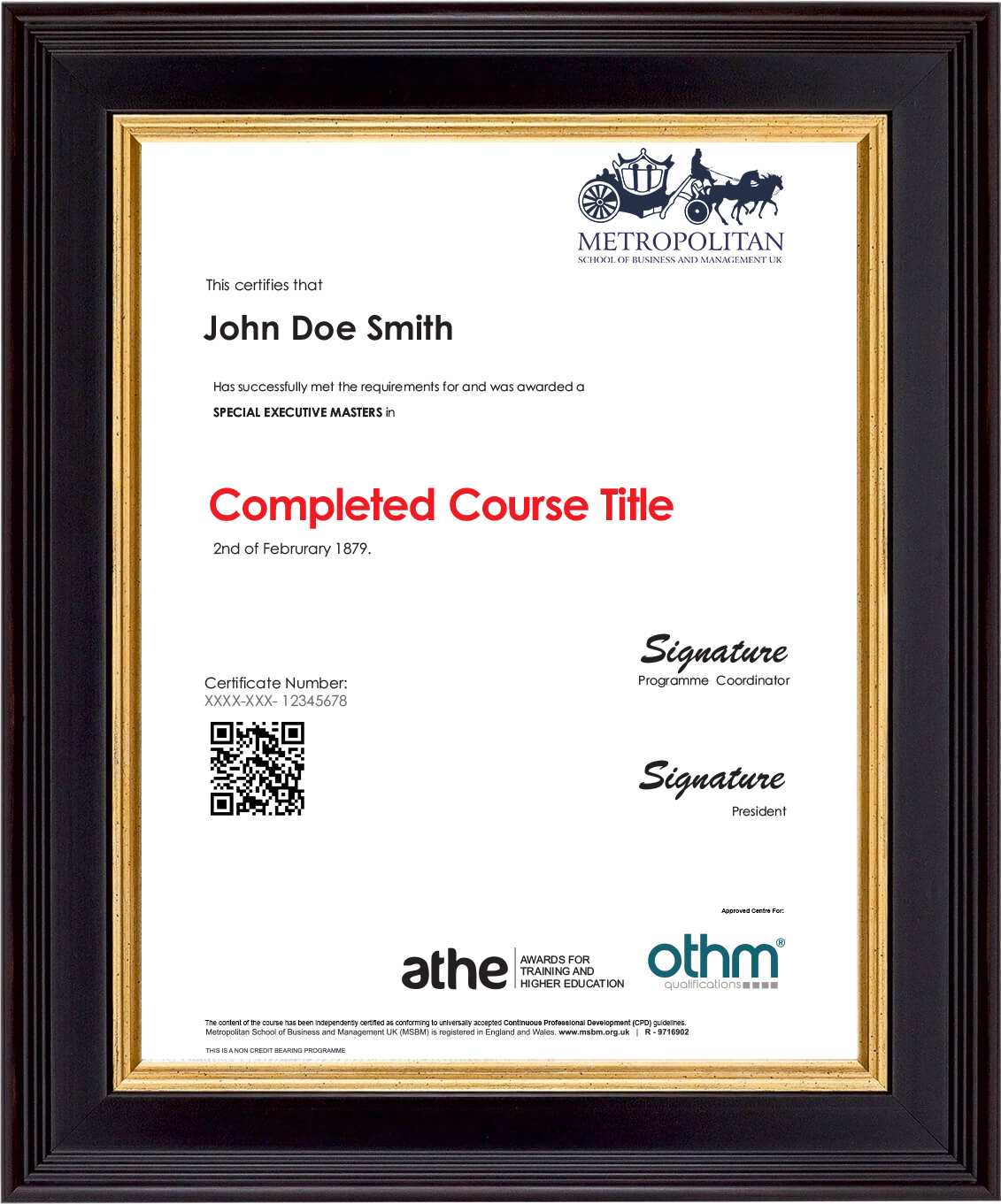 Get your course certificate
You will receive a highly valued digital certificate at the end of each course.
Learn Practical Business Modules
Complete several modules ranging from Business Leadership and Managing People.
Meet Global Executives
Meet world class Business Executives globally as you study the SEMP.
16,887 Verified Reviews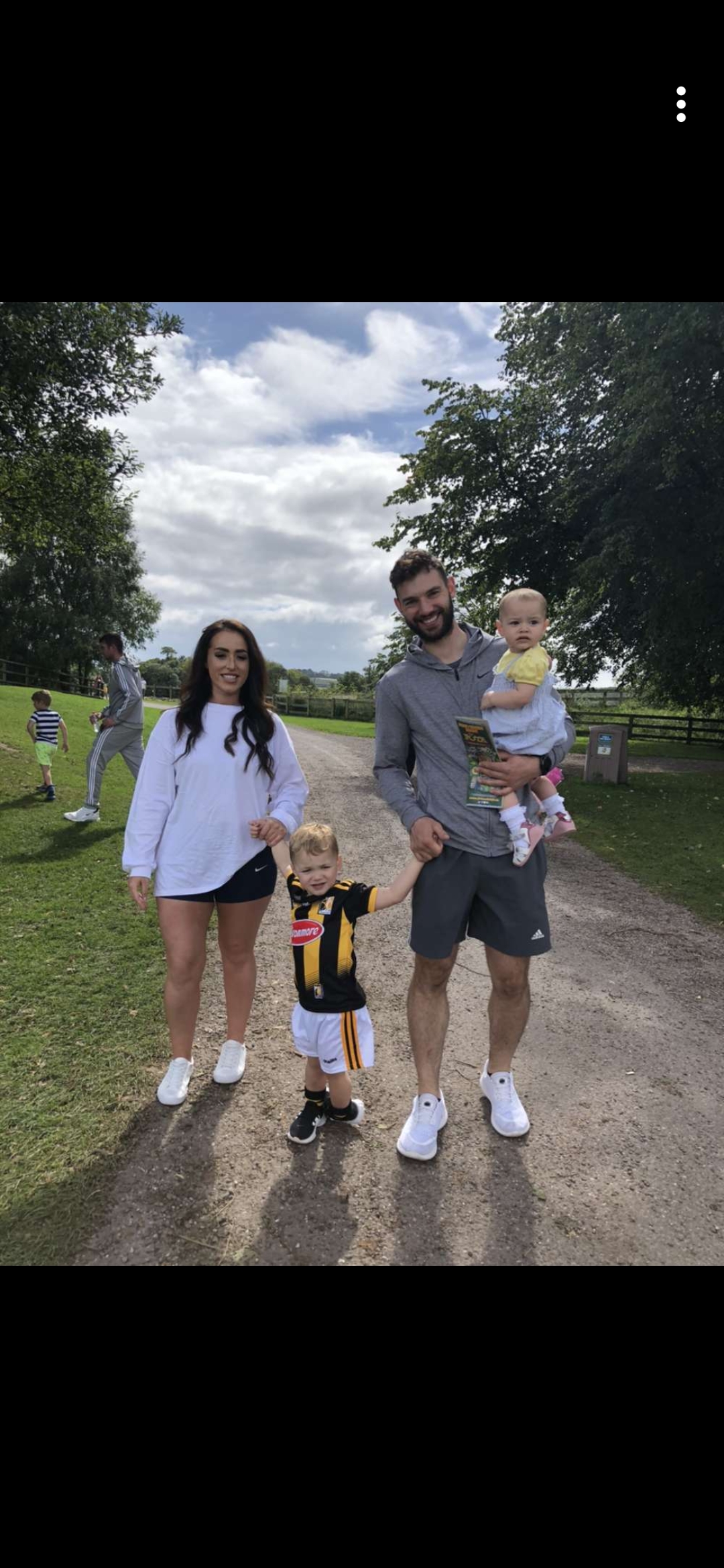 "It doesn't matter how many times I attend, I always learn something new!"
Kevin O.
Ireland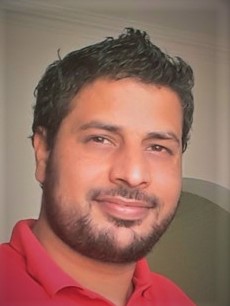 "Amazing e-service, Methodological content and Standard slide designing. The concept is Clear, Analytical and detailed: easy to understand. It was a wonderful e See More"
MOHD T.
India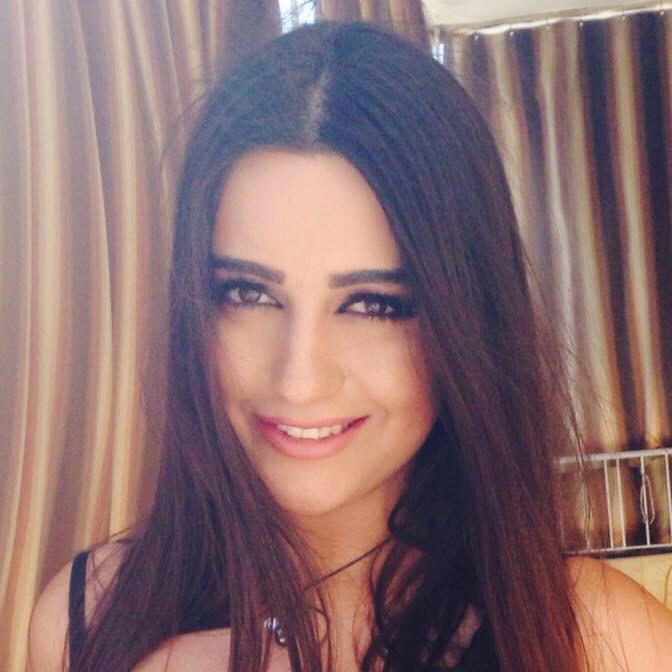 "I found this course very useful and it helps me in every field not only work . It helps me taking decisions on logical and accurate basis and taught me how to a See More"
Eva R.
Lebanon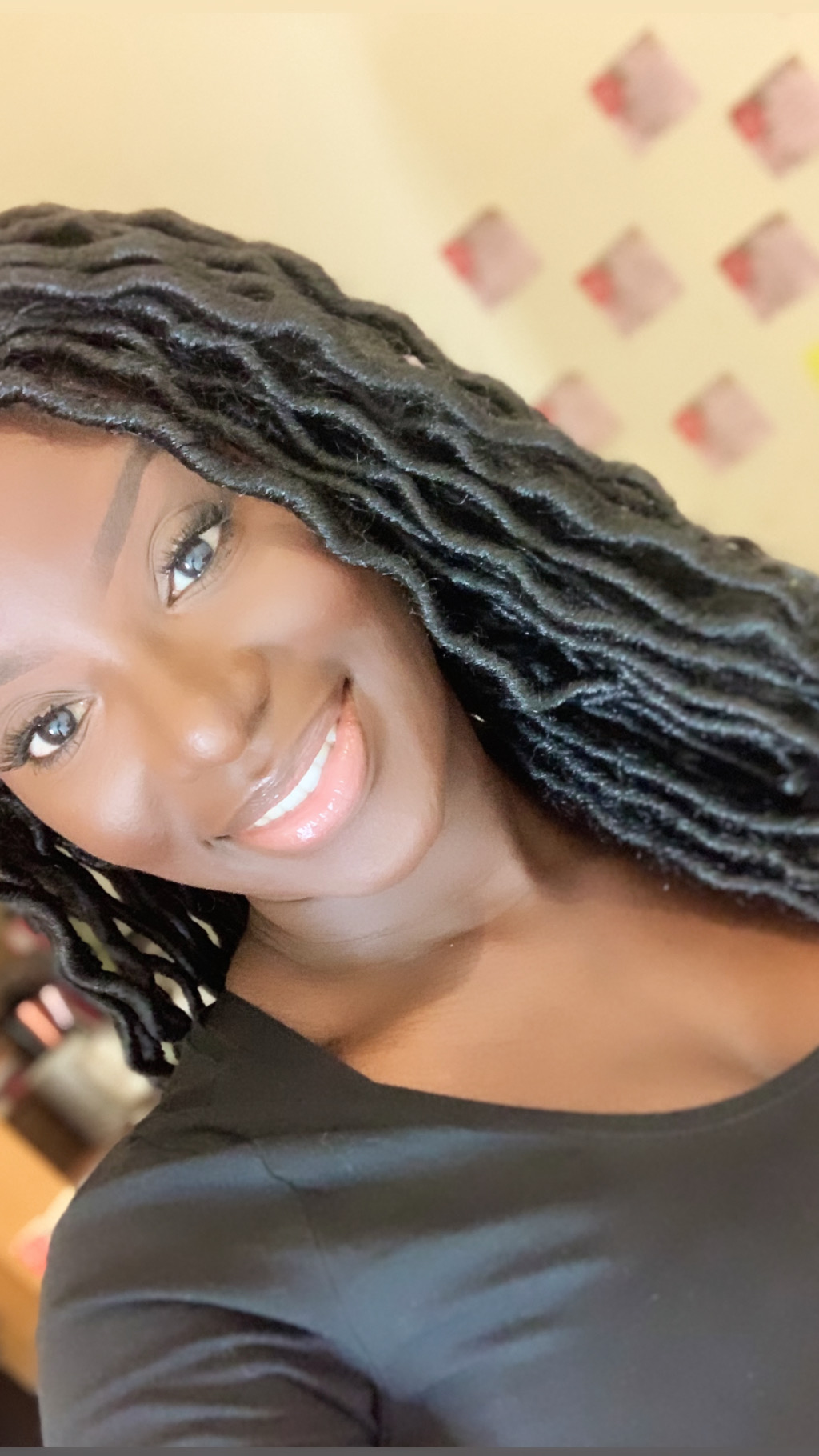 "Informative sessions, very straightforward content to follow"
Jennifer F.
United Kingdom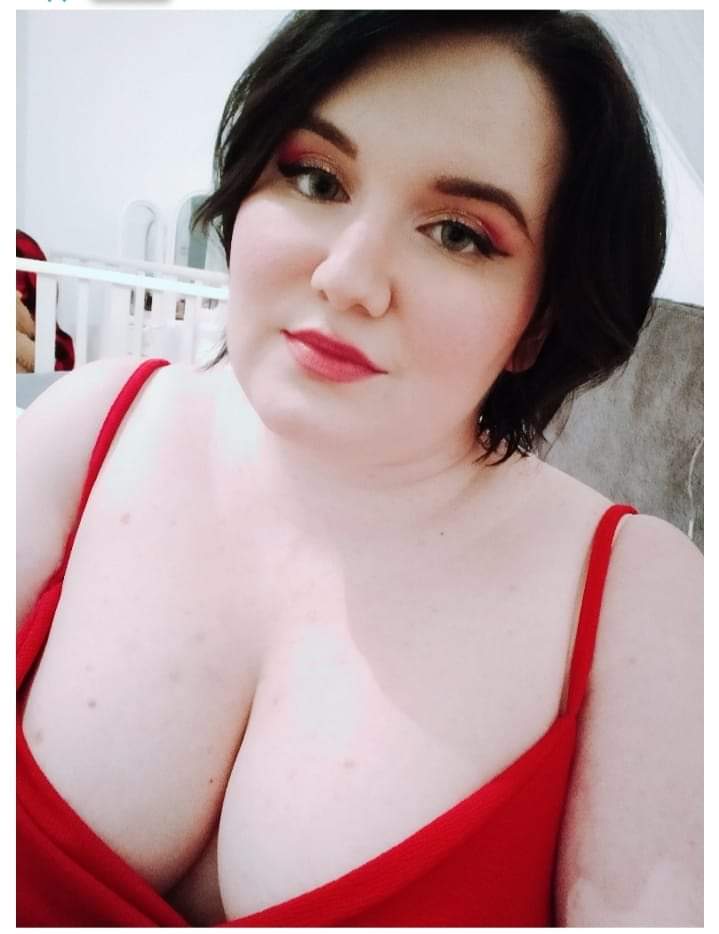 "The course was everything I hoped for! Gave me such a positive input in my press office job. "
Federica P.
Italy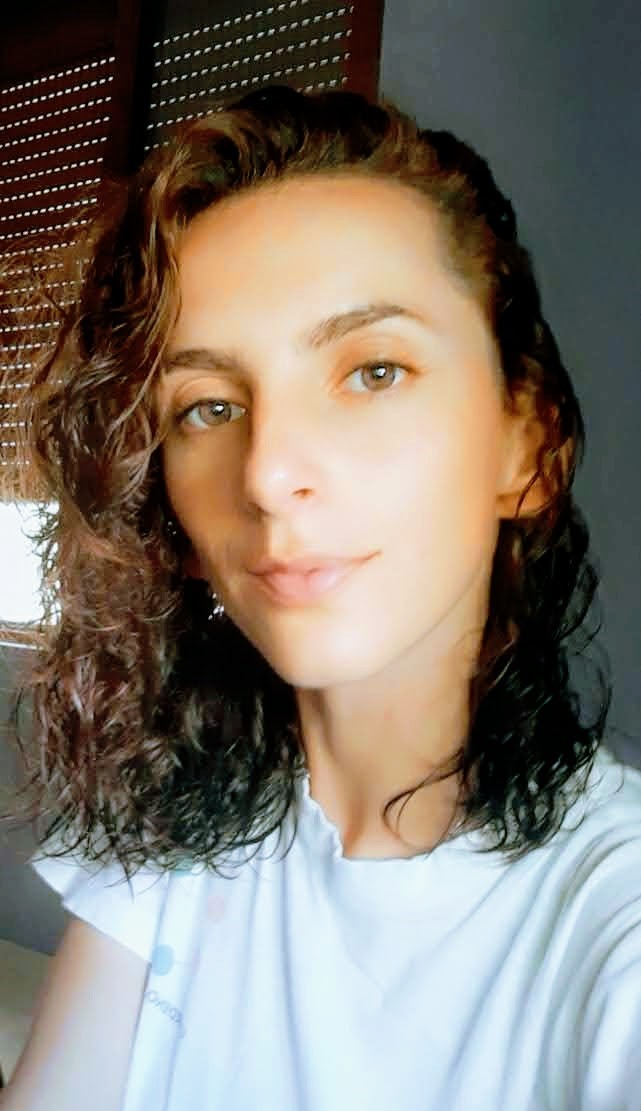 "I would really like to recommend the courses on this site. I just finished one of them and it helped me learn a lot. The notes and the videos are well-organis See More"
Anita Z.
Albania