Tuition

£ 4,500

£ 2,500

Limited time offer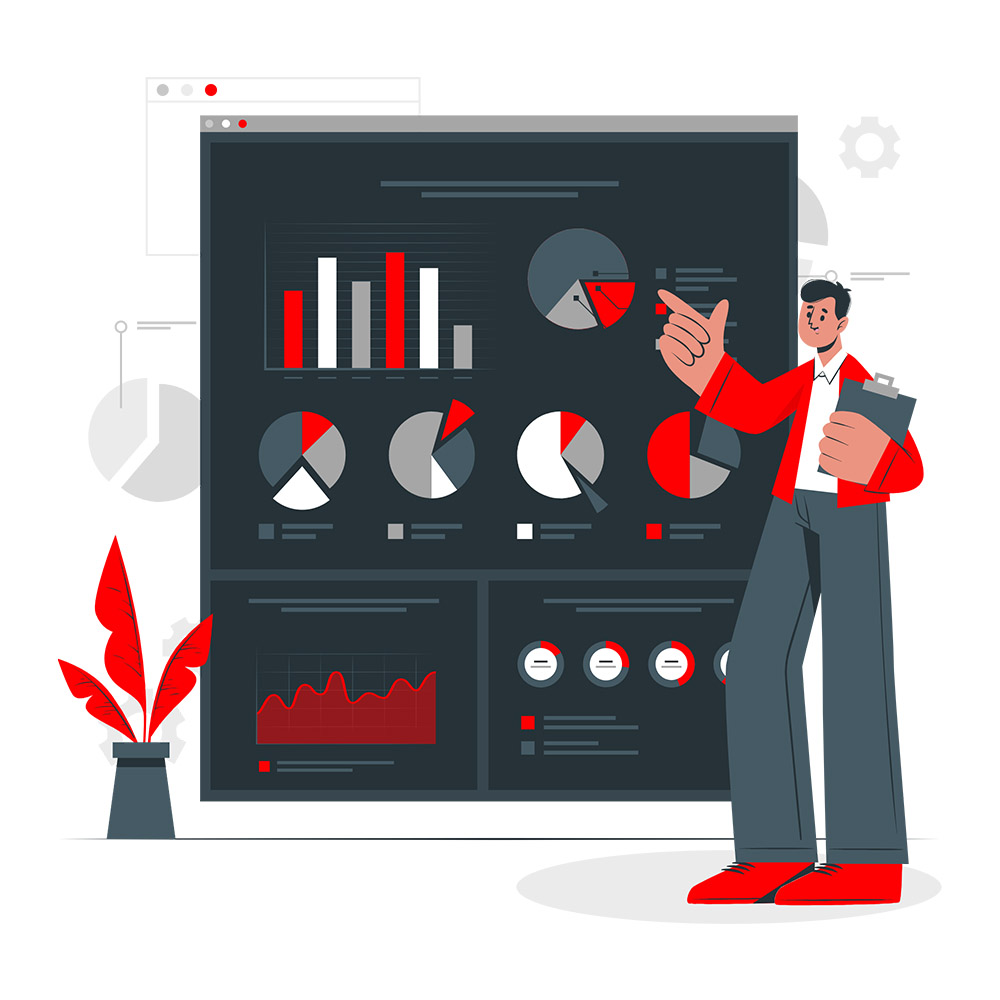 Special Executive Master's Programme in Business Enterprise Software in Redcar and Cleveland 2022
£ 4,500
£ 2,500
---
Special Executive Masters Programme (S.E.M.P)
This programme is geared at enhancing professionals' careers. The SEMP is an encapsulated Senior Management Programmes are short certificate modules designed for anyone who would benefit from more in-depth business knowledge delivered in a short and intensive programme
What makes us different ?
We are a world class business school located in the heart of London, Dubai, Muscat and Lagos. We are one of the fastest growing British business schools with a stylish blended learning model that is both online and on campus.
Learn more about the programme
Course Overview


The MSBM Special Executive Masters Programmes (SEMP) allows you to update your skills, develop new skills, and explore and develop interests in a wide range of topics. These courses can be taken as personal or professional development and may enhance your employability.
Business Enterprise Software is a professional area of practice that assists enterprises in designing solutions to achieve their current and future business objectives. While enterprise software has most often been applied to complex technology environments with high technology investments, the practice is relevant for all types and sizes of enterprises. All enterprises have business goals and objectives, and all have resources that must be aligned with those goals in an effective and efficient way. Enterprise software is a critical first step in achieving those goals. One of the most important lessons from enterprise software is the importance of design and engineering before implementation.
Business Enterprise Software is a critical area today given the increasing complexity of our environment and the need for greater agility. The virtualization of work, the multinational nature of work, the increasingly semantic and personalized nature of applications, the richness of technology, the increasingly networked nature of the business, a shift from simple projects to complex projects — all speak to the need for Business Enterprise Software.


Mode of Study

Using Web-based technology, this program provides self-paced, individualized instruction that can be taken anywhere and anytime an individual has access to a computer and the Internet. This Programme is suitable for successful professionals or specialists in the private, public, or voluntary sectors who have new management responsibilities and need to quickly expand their management knowledge.
This Programme serves as a refresher course for those who have had their Masters a long time ago and need quick reminders and professional/ academic updates while it serves as a primer for those very experienced Professionals who never made time out for their masters yet they require the academic and practical relevance of this master's experience.
It is a short executive training that runs online for 3 months. Candidates will run 2 months of active lectures and series of assignments and 1 month for their dissertation. Upon successful completion of the Programme, candidates will be awarded a Continuing Professional Development (CPD) certificate in the specific Programme they have completed.

What is a CPD Course?
Continuing Professional Development (CPD) is the means by which professionals maintain and enhance their knowledge and skills. The world is constantly moving at a very fast pace so undertaking CPD is essential to support a professional in his/her current role as well as helping them with career progression. CPD is all about upgrading knowledge, skills, and capabilities to remain effective and compliant.
A CPD course is an investment that you make in yourself. It's a way of planning your development that links learning directly to practice. CPD can help you keep your skills and knowledge up to date and prepare you for greater responsibilities. It can boost your confidence, strengthen your professional credibility, and help you become more creative in tackling new challenges.

Is the SEMP Business Enterprise Software Programme, right for me?
Many organizations are embracing the use of business software to support their business priorities and objectives, and are implementing initiatives and programs to deploy business analytics across the enterprise. For these initiatives to succeed, organizations need to understand the key drivers that will facilitate the promotion and deployment of business analytics across the enterprise. The SEMP BES online program will provide an overview of the key organizational drivers and dimensions and will explore how business software should be aligned to support the organization's priorities. This online Programme will also discuss the role and function of enterprise Business software centers of excellence and their types and mandates. The SEMP BES will provide a guideline for assessing your organization's maturity, and for establishing a roadmap for an Enterprise Business Software Center of Excellence at your organization.
Why SEMP Business Enterprise Software?
This non-credit-bearing course provides an excellent introduction to the world of business process and systems consulting, implementation, and management. It is particularly relevant both for experienced consultants that wish to gain a broader knowledge of Business enterprise and those wishing to enter business for the first time.
The course enables you to rapidly gain knowledge about how modern management information systems are structured, how they are managed and the issues in integrating them to support effective business decision making. You will take away a deep understanding of how to integrate business systems and the processes underlying them.
You will gain not only knowledge of specific aspects of business enterprise, but also gain an appreciation for how a large enterprise attempts to pull together different business processes through a coherent enterprise system, and the challenges facing the elite consulting companies in implementing such systems.
Who should enrol in this online Certificate Program?
This online certificate program in Information System benefits professionals at all levels who want to contribute to their organization's performance.
Here are some of the people who will benefit from the online Programme:
Cross-functional teams from within an organization can take the program, as that accelerates the impact and engenders a common language and understanding in the organization
Business owners in the I.T Industry
This module provides the most critical information about the study course and assignment submission.
The course emphasizes the understanding of the fundamentals of relational systems including data models, database architectures, and database manipulations. The course also provides an understanding of new developments and trends such as Internet database environment and data warehousing.
This course will enable students to understand issues and decisions that must be made when embarking upon an ERP selection and implementation journey. It will also lead to an understanding of the challenges associated with managing extant ERP systems. In the process, students will become familiar with the forces and organizational conditions leading to the acquisition of such enterprise-wide systems.
Enterprise Software development provides advanced concepts; skills, and knowledge for those currently employed in the information technology and related fields, or graduates of information technology or computer studies programs.
This course introduces the information system development process to the students. During course the students will learn about the main development frameworks, defining of system requirements, and modeling of data, architecture and components' interactions an information system.
This course provides a broad overview of the issues managers face in the selection, use, and management of information technology (IT). Increasingly, IT is being used as a tool to implement business strategies and gain competitive advantage, not merely to support business operations.
To understand the process of identifying appropriate and feasible projects, and to be able to initiate and start a project. To be able to manage, monitor and control a project, including assessing, managing and controlling project risks and issues, project, and team management and change management. To be able to evaluate the success or failure of a project.
The content of this course has been independently certified as conforming to universally accepted Continuous Professional Development (CPD) guidelines.
There are no strict entry requirements for this course. Work experience will be added advantage to understanding the content of the course.
This is a self-study programme with unlimited tutor support. You will never be more than a message or phone call away from our tutors.
Learn fast
Online courses with compact learning chapters enable you to learn business skills faster than ever.
Study Online
Get access to online study materials. All courses are 100% online and self-paced.
Global community
No conventional requirements needed, our courses are open to all ages, professions and citizenship.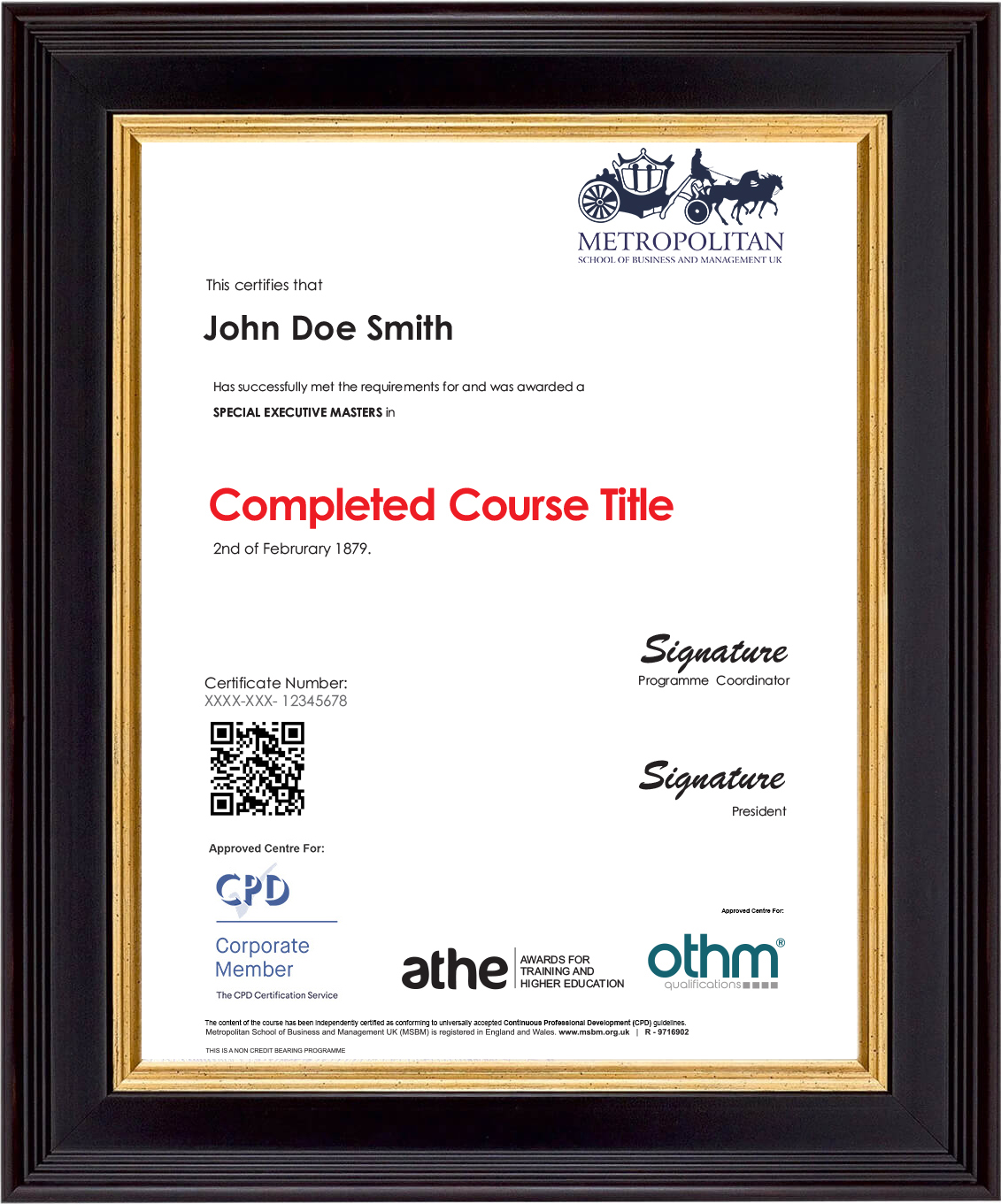 Get Your Course Certificate
You will receive a highly valued digital certificate at the end of each course.
Learn Practical Business Modules
Complete several modules ranging from Business Leadership and Managing People.

Share your certificate
Learn how to share your certificate on LinkedIn by clicking
here
19,675 Verified Reviews

"I'm happy to complete this course with MSBM. They have added value to my knowledge and career."

Awil I.

"It's very great material"

Elvis K.

"Its very helpful and important in understanding stress related information to work staff"

Tatenda Z.

"It is simply a great learning platform"

Justina B.

"Is a great opportunity to learn and build my capacity and enhanced my scope of knowledge, is a great and lovely experience. Thank you."

Hayford A.

"It has been a great learning experience"
Nakiguli R.

"Very helpful course especially for the working professionals"

Sano M.

"It was awesome knowing about this course, thanks a lot I will recommend people who are willing to do virtual learning due to their time frame."

Alhassan O.
Previous
Next
See other related Special Executive Master's Courses in Redcar and Cleveland, United Kingdom
The Metro Business
- Articles you'll love