Join us for Special Executive Master Programme in Commercial & Business Law in Hilton Hotel, Al Habtoor City, Dubai, United Arab Emirates
Tuition

MDL 607,640

MDL 337,578

Limited time offer

Instalment Option

MDL 337,578
Special Executive Masters Programme (S.E.M.P)
This programme is geared at enhancing working executives' careers. The SEMP is an encapsulated Senior Management Programme for the High Performance Managers and Directors who work in critical roles and need an intensive course to cover the key areas that drive success and profit in business today.
What makes us different ?
We are a world class business school located in the heart of London, Dubai, Muscat and Lagos.
We are one of the fastest growing MBA colleges in London, with a stylish blended
learning model that is both online and on campus.
One Week of Learning, Luxury and Leisure
Short Executive Programme for Globally-Focused Leaders
Certificate
5-Star Hotel
Accommodation
Flight
Yacht Cruise Party
Study Pack
Case Studies
Unlimited Meals
Learn fast
Online courses with compact learning chapters enable you to learn business skills faster than ever.
Study Online
Get access to online study materials. All courses are 100% online and self-paced.
Global community
No conventional requirements needed, our courses are open to all ages, professions and citizenship.
Learn more about the programme
Course Overview

This course is designed for professionals with no prior legal background but who are required to make organizational decisions involving legal matters.
It will provide participants with the fundamental principles of commercial law, including commercial contracts and negotiation, sale of goods, intellectual property rights and employee relations.
Participants will gain an in-depth understanding of both international and GCC commercial law and have the opportunity to learn and analyze key issues that they are likely to encounter within their organization.


Highlights:
Drafting Contracts
Contract Negotiation
Understanding Commercial Terms
Understanding Employment Law
Implementing Organizational Employment Practices
Understanding Intellectual Property

About the Special Executive Masters Programme
The MSBM Special Executive Masters Programme is short certificate modules designed for anyone who would benefit from more in-depth business knowledge delivered in a short and intensive Programme. This Programme is suitable for successful professionals or specialists in the private, public or non-profit making sectors that have new management responsibilities and need to quickly expand their management knowledge.

The (SEMP) Programme serves as a refresher course for those who have had their Masters a long time ago and need a quick reminder or as an academic update while it serves as a crash Programme for those very experienced professionals who never made time out for their masters yet they require the academic and practical relevance of this masters' experience. It is a good Programme for individuals who are newly promoted to the managerial post, the program enables them to acclimatize to the new position as well as help them intake the right decisions.


Objectives
By the end of the course, participants will be able to:
Apply legal rules and principles to specific commercial situations through consideration of relevant case law
Draft and negotiate commercial contracts complying with commercial and legal requirements
Increase profitability within their organization by selecting appropriate methods of distribution of goods
Recognize and analyze how intellectual property rights affect their organization
Evaluate and modify organizational employment practices complying with labour law requirements

Who should attend?
This course is suitable for those with little or no formal training in commercial law yet would be required to understand the fundamentals of commercial law as it may directly impact their work.
It will particularly benefit:
- Directors and executives who have direct responsibility for legal decisions within the Organization.
- In-house counsel
- Those working within a legal department will also find this course highly beneficial.

Modules
Day 1: Commercial Law overview & Contracts
The terminology used in commercial law
Types of contracts
Legal considerations
Common law
Civil law
The legal formalities in contract creation
Commercial contract interpretation issues
Remedies for breach of contract
Day 2: Drafting contracts
Drafting commercial contracts in English
Negotiating commercial contracts
Boilerplate clauses: The important but forgotten clauses:
Amendment
Arbitration
Force majeure
Notices
Set off
Sale of Goods
Supply of goods:
Distributorship
Agency
Franchise
Day 3: Choosing the right business vehicle for a commercial entity
When to use mergers
Joint ventures: A strategic option for business
Procurement activities:
Legal risk
Commercial risk
Day 4: Managing risk
Prevention is better than cure: Effective risk management
Intellectual property rights management:
Applying copyright
Applying for trademarks
Industrial property
Day 5: Other legal considerations
Employment issues:
Labour law
Recruitment and termination
Employment contracts
The content of this course has been independently certified as conforming to universally accepted Continuous Professional Development (CPD) guidelines.
There is no strict Academic Requirement for this Programme as it is a Non-Credit Bearing Programme. However, Students are expected to have working experience as a Team Lead, Supervisor or Manager.
UAE VISA

Please check with your Country's Ministry of Foreign Affair to know if you require a UAE VISA to come into the country.

If you do require a UAE Visa, kindly send down the following documents:

- Editable application form including DOB, Email ID, contact no, home address & signature.
- Scanned copy of your International Passport Data Page.
- E-copy of your Passport Photograph.

Your Visa and Hotel Confirmation Slip, (if handled by us) along with your Joining Instructions would be sent to you before the program commences.

UK VISA

Please check with your Country's Ministry of Foreign Affair to know if you require a UK VISA to come into the country.

If you do require a UK Visa, kindly note that you are required to handle this on your own without any recourse to us.

We advise that Delegates already hold a UK Visa with at least 3 months' validity before registering for the Programme.

Your Hotel Confirmation Slip, (if handled by us) along with your Joining Instructions would be sent to you before the program commences.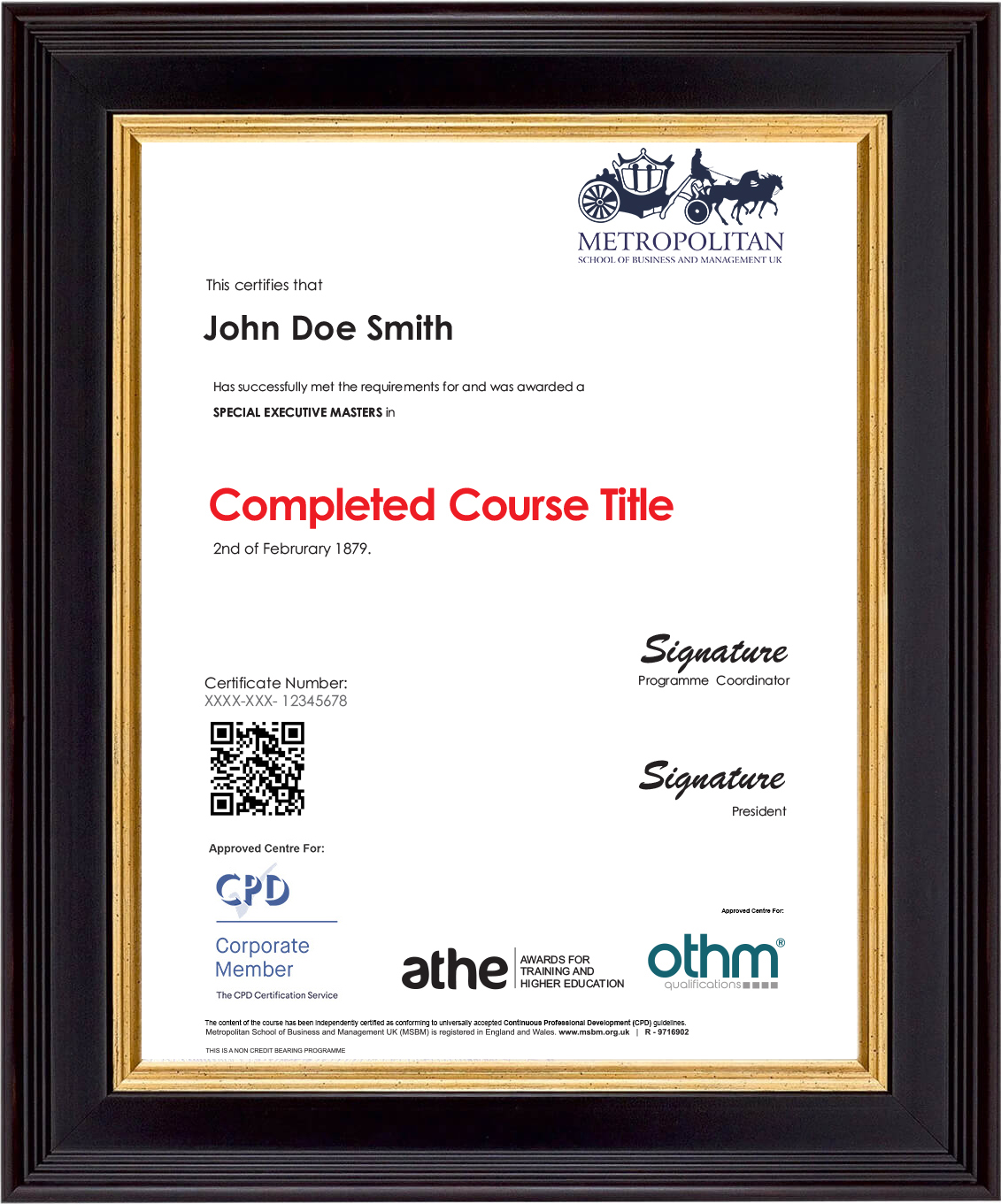 Get your course certificate
You will receive a highly valued digital certificate at the end of each course.
Learn Practical Business Modules
Complete several modules ranging from Business Leadership and Managing People.
Meet Global Executives
Meet world class Business Executives globally as you study the SEMP.
18,513 Verified Reviews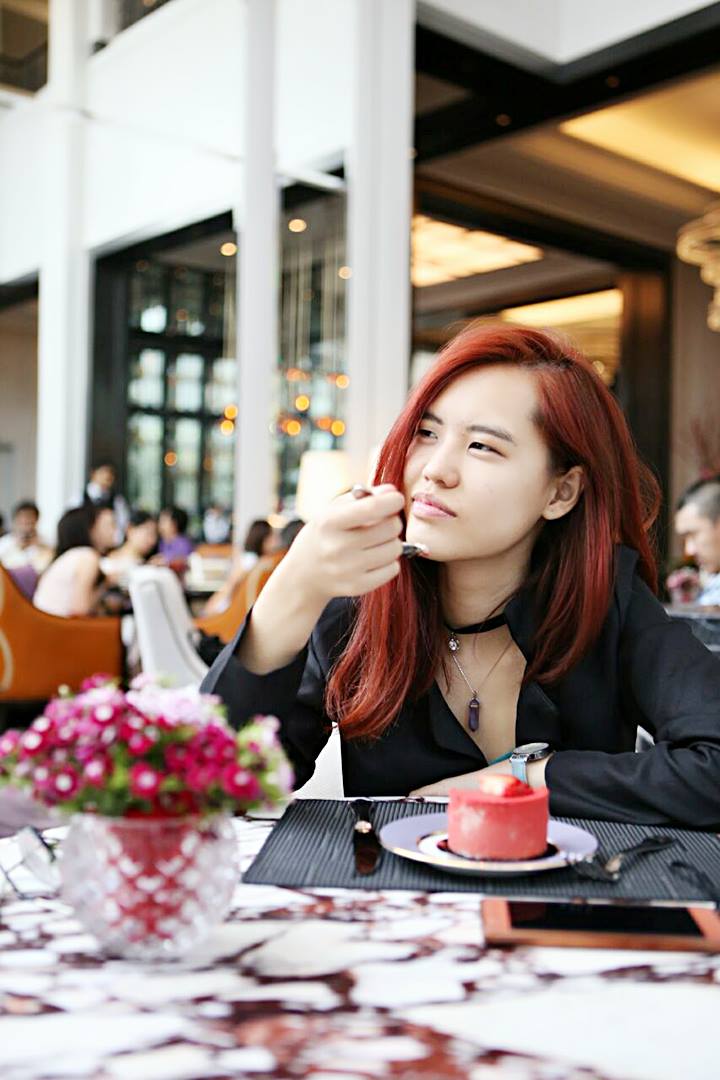 "This is my fist time knowing about how the market works and wow logistics , Overall for me is very hard cause I never expected myself to have completed this cou See More"
Ang J.
Malaysia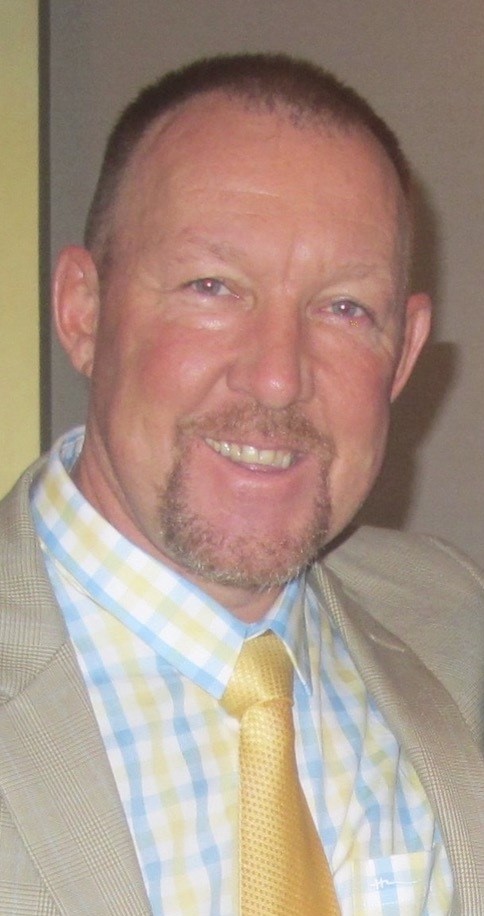 "I truly enjoyed the Strategic Management and Leadership Level 7 course and it provided me with a clear insight and helped me in my daily work as Plant Managing See More"
Robert V.
Vietnam

"Excellent eLearning Platform with intelligent study material for better and easy understanding. Very much user friendly and one of the best self paces learning See More"
Amit C.
India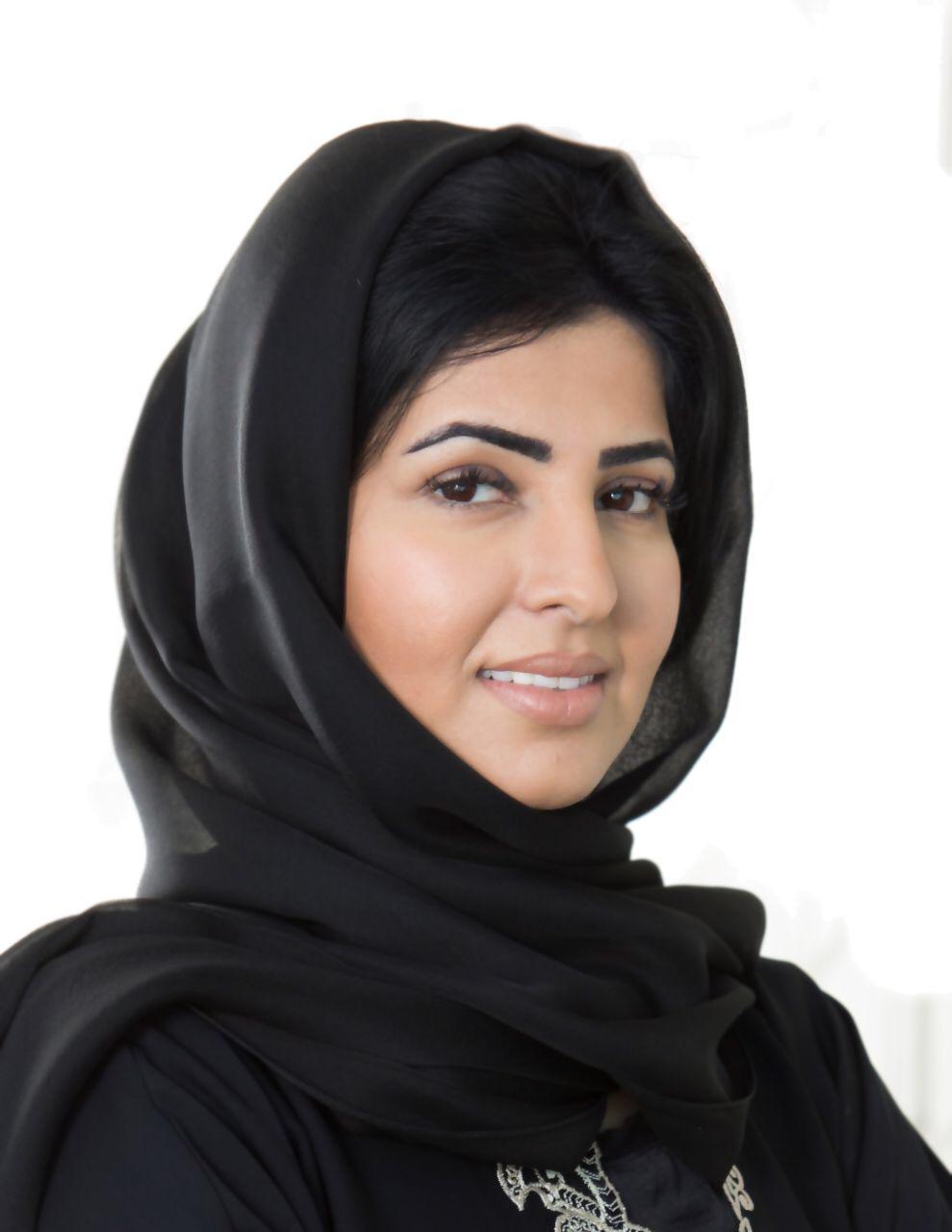 "My overall experience is very good and form day one all the team was so supportive and introduction was good and the online study wasn't complicated "
Maryam .
United Arab Emirates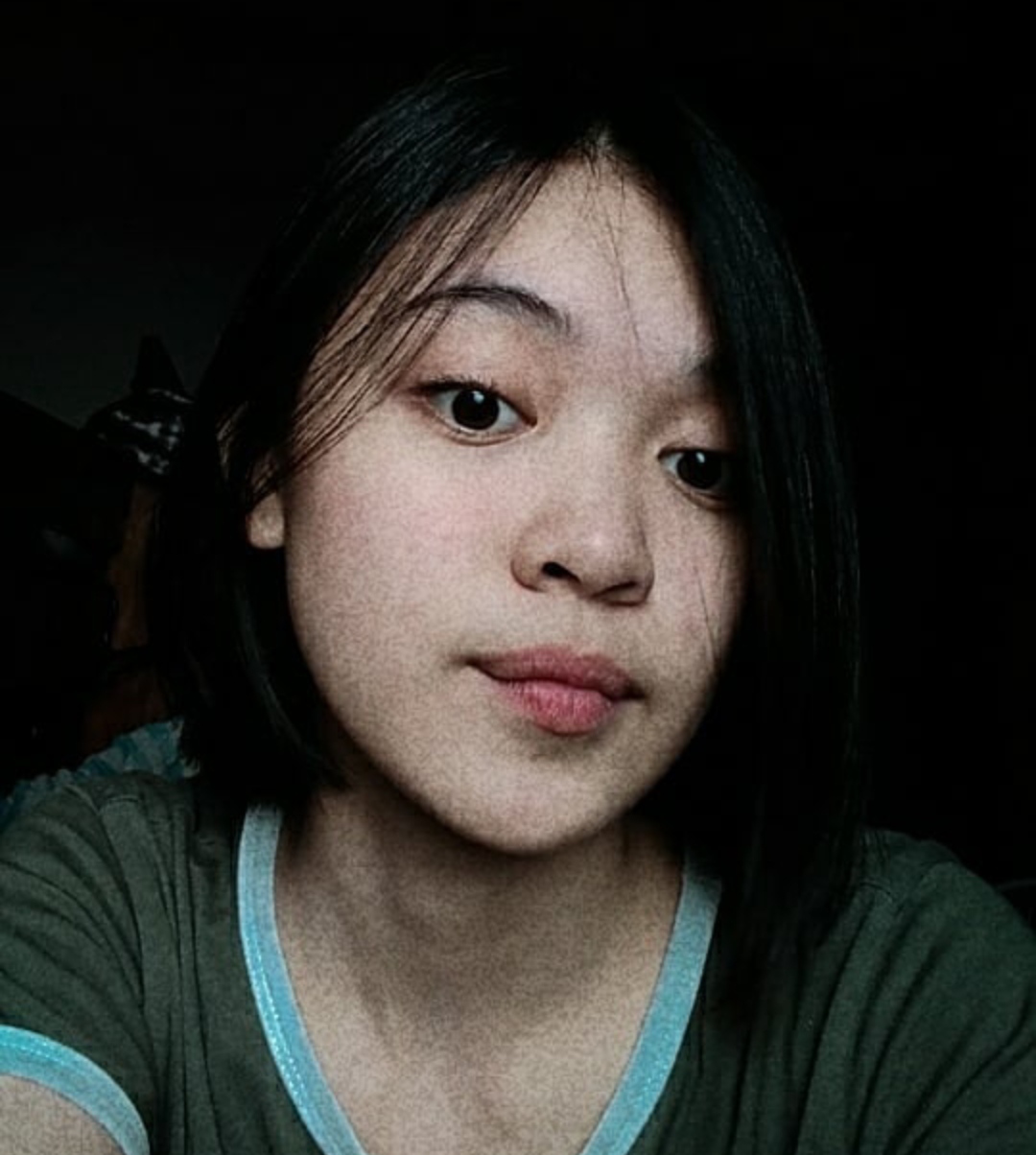 "All in all, it was a very smooth lecture. I learned a lot in a very quick way. I got to realize some things and it was a great help. "
HANNA C.
Philippines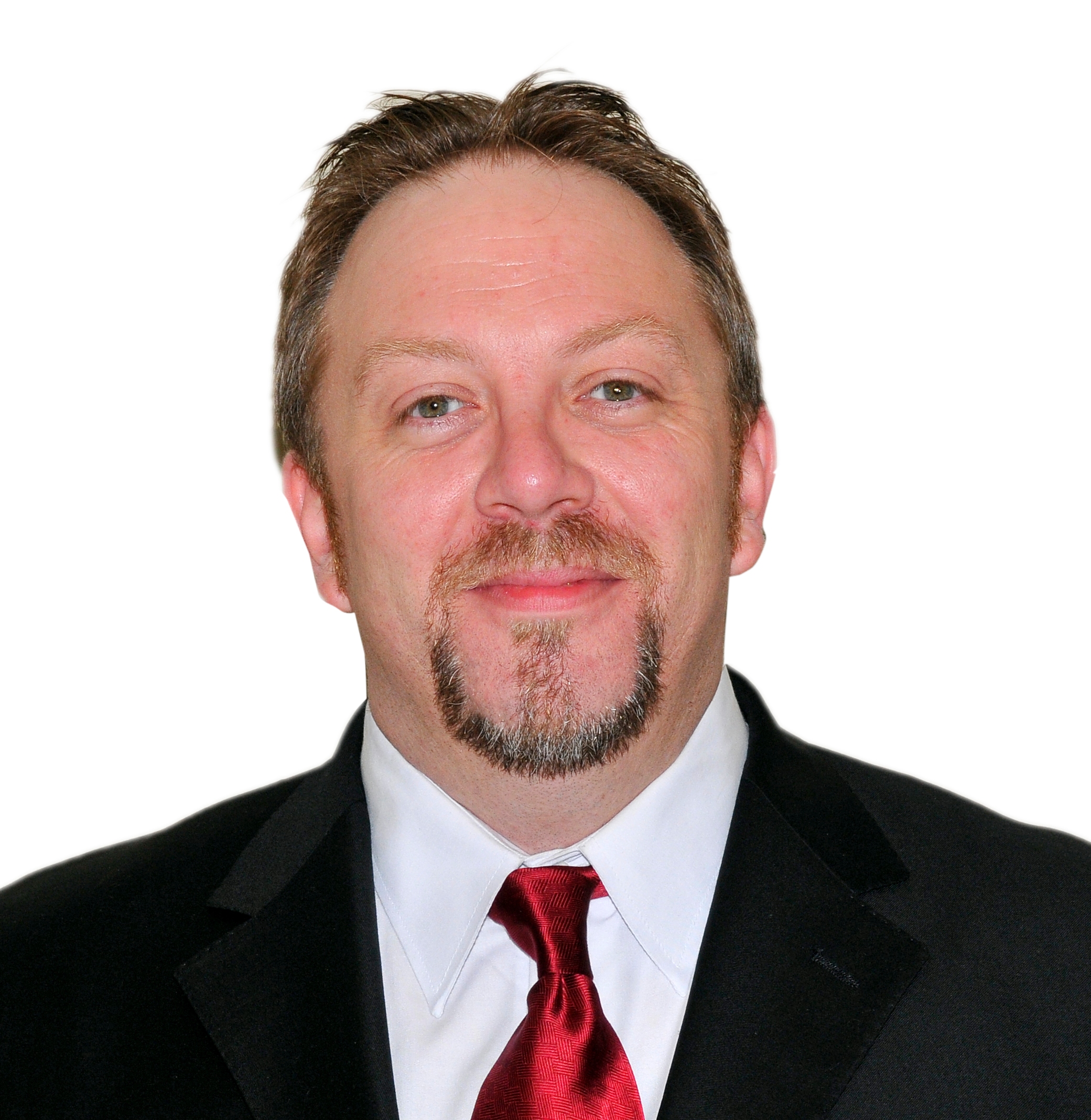 "Very interesting and easily understood"
John H.
Ireland