International Postgraduate Diploma in Corporate Governance and Leadership (Level 7) in Dumyat 2021
Tuition

EGP 51,215

EGP 25,607
What makes us different ?
We are a world class business school located in the heart of London, Dubai, Muscat and Lagos.
We are one of the fastest growing British business schools with a stylish blended
learning model that is both online and on campus.
UK Accredited
Gain an International Postgraduate Diploma which is recognized and accepted worldwide.
Low Fees
Get as much as 50% scholarship.
100% Assignment Based
All modules are assessed via submitted assignments - there are no exams to write.
Easy Payment Structure
You can pre-structure your preferred payment option. Pay in easy instalments.
Learn more about the programme
Aim of the Programme
The International Postgraduate Diploma in Corporate Governance and Leadership is designed to provide in-depth knowledge and understanding of the various aspect of a corporate Structure within the organizational context. The course takes the learner on a journey of Structure at the top levels, the laws that will shape that structure, Ethical considerations involved in decision making at the top, a sense of corporate responsibilities toward the environment and society, The structure and processes through which the financial information within an organization is generated, accumulated and distributed and the leadership qualities that are necessary for a best of good governance to be carried out in any organization in an ethical, law-abiding and profiting way possible.


Programme Structure
This program consists of 6 compulsory units which are equal to a total of 120 credits.
Assignment & Study GUIDELINES

This module provides the most critical information about the study course and assignment submission.

Applied Corporate And Business Law

Module Aim

The Aim of studying different laws governing the structure of corporate governance is to enable the learner to know the rights of each player. The ideal corporate structure with the command and control system to avoid misinformation, abuse of power and that proper action could be taken on time. This module takes the learner through rule and regulation passed by different Governments around the world and the OECD best practices in corporate affairs.

Learning outcomes

Upon successful completion of this course the learner will be able to know about:

What is corporate law, what is a legal corporation and legal structure of a corporation
What are the legal forms of corporations,
What is company memorandum & the Articles of Association
The main components of the UK Companies Act 2006, Summary of Changes of each section
Key Points for small businesses from the UK Companies Act 2006.
What are the main provision of the Sarbanes-Oxley Act 2002 and the Compliance checklist of the Act?

Corporate Management And Control

Module Aim

To enable learners to understand how the corporate structure plays a role in giving the organization the right direction and steer in that direction. Put in place create roles, tighten process and divide responsibilities so that to have a sound control system that will prevent the organization from deviating from its chosen direction. The course also gives a detailed overview of the players, roles, and responsibilities in the corporate structure. Explains how an organization is managed and controlled through the roles of the board of governance, CEO, COO, CFO, and corporate committees. Lastly, the module aims to enable the learners to know the risks involved and the methods to mitigate those risks in corporate governance.

Learning Outcomes

Upon successful completion of this course the learner will be able to know about:

What is corporate Governance, What are the Corporate Governance Functions,
Theories of Corporate Governance, Models of Corporate Governance
A model Corporate Governance Structure, Components of Corporate Governance and key roles
Corporate Control, Internal & External Control
Financial statements as internal control, Preventive Vs Detective control
What is corporate risk management, Internal and external risk management
Types of risks, Risk management practices in listed companies
Enterprise risk management, Risk management techniques to identify, analyze and prevent risk.

Corporate Social Responsibility And Governance

Module Aim

The aim of this module is to equip the learner with a broader sense of ethical considerations in corporate affairs. Learner will be able to understand ethics in business and the ethical responsibilities of employee, employer and the top leadership. The impact, corporate social responsibility has on general environment and society. The module offer key ethical principles in order to enable the leadership to benchmark itself against it. The module presents key concepts in social responsibility such as philanthropy. It also shed light on ethical consumerism, social accounting and cultural influences on CSR.

Learning Outcomes

Upon successful completion of this course the learner will be able to know about:

Overview of ethical theories, ethical leadership, employer and employee ethics & benefits of ethics
Environment, Social and governance (ESG) criteria for Work and Ethical Issues
12 Ethical Principles for Business Executives for successful best ethical practices
Corporate Social Responsibility, Features and benefits of CSR
CSR in Action – Starbucks case study
Philanthropy, Corporate Social Initiatives, Social Accounting, Ethical Consumerism
Business ethics and cultural Shift in ethical standards
Influence of geography and religion.
Employment at will (EAW) and holding on to ethics in downsizing
Global Ethical Applications in regards to discrimination and diversity

Corporate Stewardship

Module Aim

This module aims to introduce the concept of stewardship into the role of a leader. The module analyzes leadership roles and responsibilities and offers solutions to today's business environment trying to solve the ethical crises found in today's organizations' operations. The module gives key concepts to enable any leader to consider himself as the custodian of corporate affairs and to act in the best possible way without the need of much outside control rather a much more deep inner compulsion of doing good and delivering the best. The module presents the ICGN principles for good governance that organizations around the world can apply to produce more stewards to lead it.

Learning Outcomes

Upon successful completion of this course the learner will be able to know about:

What is a stewardship role and how it affects the corporate function
The goal of stewardship governance in delivering services.
The ecosystem of stewardship – The manager and key players around him
The Changing Landscape of Corporate Responsibility and emergence of stewardship
Values-Driven Leadership
Value Creation and Sources of Stewardship Values
Key explanation of the International Corporate Governance Network (ICGN)'s Global Stewardship Principles and Guidelines

Financial Reporting And Analysis

Module Aim

The module aims to provide an overall idea of different financial instruments. Enable the learner to create and interpret financial instruments to analyze the company's health. The module aims to offer basic concept building of learner in financial techniques and tricks that play an important role in company evaluation and help in finding loopholes in the system that could lead to potential misinformation.

Learning Outcomes

Upon successful completion of this course the learner will be able to:

Know different financial reporting formats with pros and cons
Create and analyze an income statement, balance sheet, and other financial statements
Comprehend the theory and practices of corporate financial reporting
Use financial reporting theory and practices to analyze the performance of a company
Design appropriate business policies and strategies to meet stakeholder and shareholder needs in the light of the recent changes in Financial Reporting
Identify and evaluate financial statements
Explain the reasoning behind the rules underpinning corporate financial reporting and the history of their development

Strategic Leadership

Module Aim

The aim of the module is to give the learner a broader idea of leadership theory and practices. The module aims to explain the role of a leader, its influence on people so that the learner is aware of the impact leadership has on people and organizational productivity. It also aims to enhance learners' knowledge of the strategic aspect of leadership thinking through the process of a successful strategy and execution. Team management and delivery and building on the organization's vision.

Learning Outcomes

Upon successful completion of this course the learner will be able to:

Explain the meaning and importance of leadership.
Evaluate the role of leadership in strategic management.
The relationships between leaders of workgroups, and leaders of the organization.
The influence of leadership on groups and teams.

Evaluate the characteristics of an effective workgroup and team.

Role of leadership in the strategic management process
The relevance of internal and external environment
Importance of a vision and mission statement
Relationship between corporate objectives and strategies
Importance of strategy evaluation
5-step process to crisis risk assessment
3 phases of the change process
People and task-oriented techniques for overcoming resistance to change
Explore the exercise of leadership power and influence.
Review the importance of ethics, values and corporate social responsibilities to an organization's value.
Evaluate leadership and sustainability concepts and trends.
This course has been evaluated, endorsed and will be awarded by OTHM Qualification.
Our International Postgraduate Certificates are Certificates that fall under the European Qualifications Framework (EQF) Level 7.

The Certificate is independently endorsed and awarded by OTHM Qualifications, UK after the successful completion of the Courses which involves studying 6 major Modules and submitting the Assessment for same.

The Programmes are not regulated by Ofqual UK.

The Academic Credit for this Certificate is 120.
A learner must fulfil at least one of the following criteria to be allowed entry to the qualification:
Possession of an honours degree in a related subject that was taught in English
Possession of a level 6 qualification from a recognized awarding body
Five years' management experience
This is a self-study programme with unlimited tutor support. You will never be more than a message or phone call away from our tutors.
There is no Visa requirement for this programme.
Learn fast
Online courses with compact learning chapters enable you to learn business skills faster than ever.
Study Online
Get access to online study materials. All courses are 100% online and self-paced.
Global community
No conventional requirements needed, our courses are open to all ages, professions and citizenship.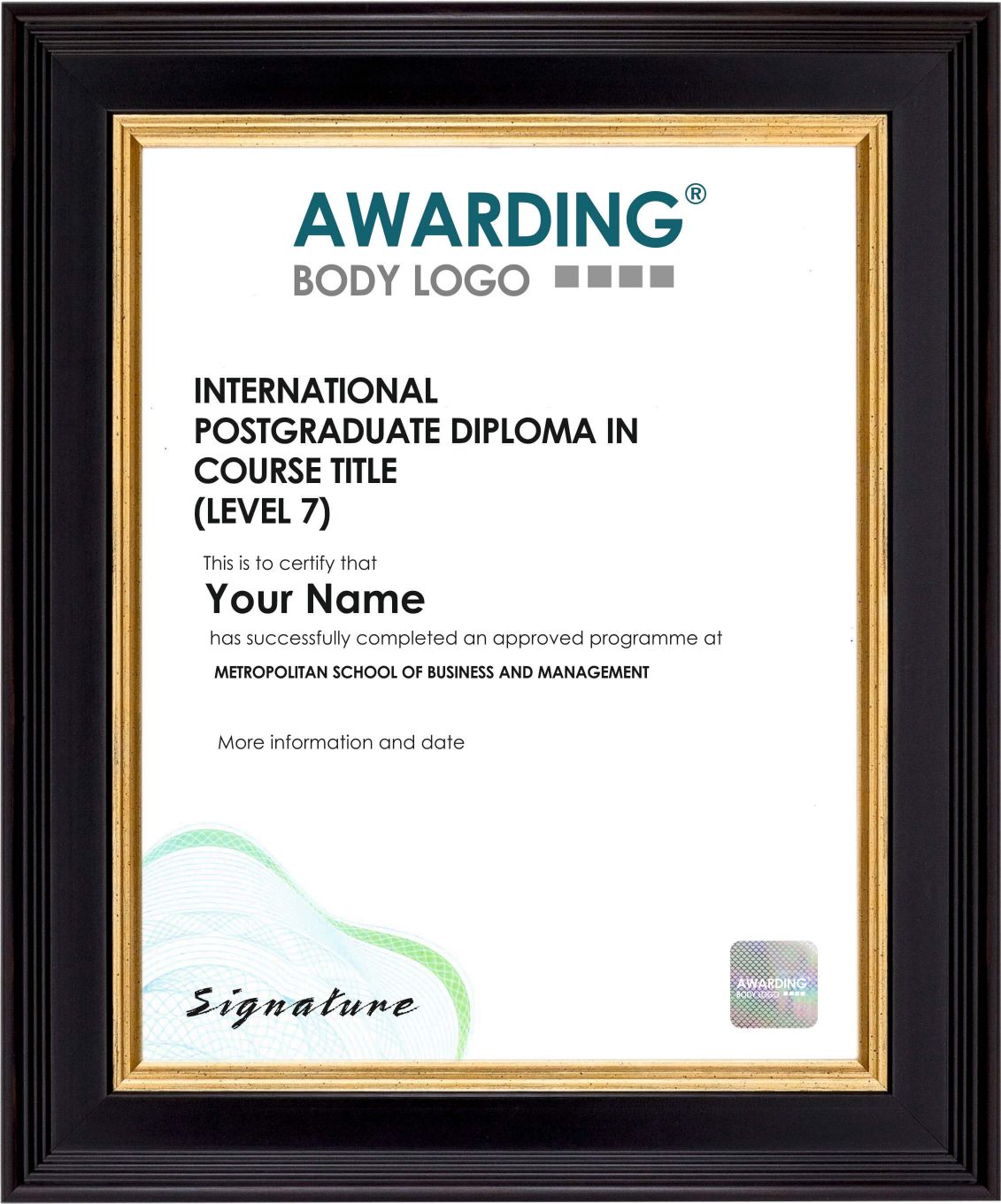 Get your diploma
You will receive an International Postgraduate Diploma from MSBM and awarding partners.
Learn Practical Business Modules
Complete several modules ranging from Business Leadership and Managing People.
Study while you work
Obtain a degree without necessarily leaving your country.
6,544 Verified Reviews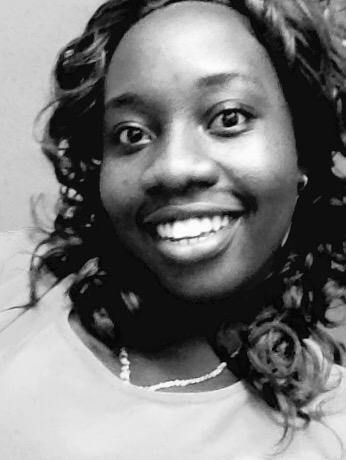 "This course examine topics that I never really thought about.
The concepts were so simply explained a child can understand.... Thanks for accepting me into your school!!!"
Abigail R.
Guyana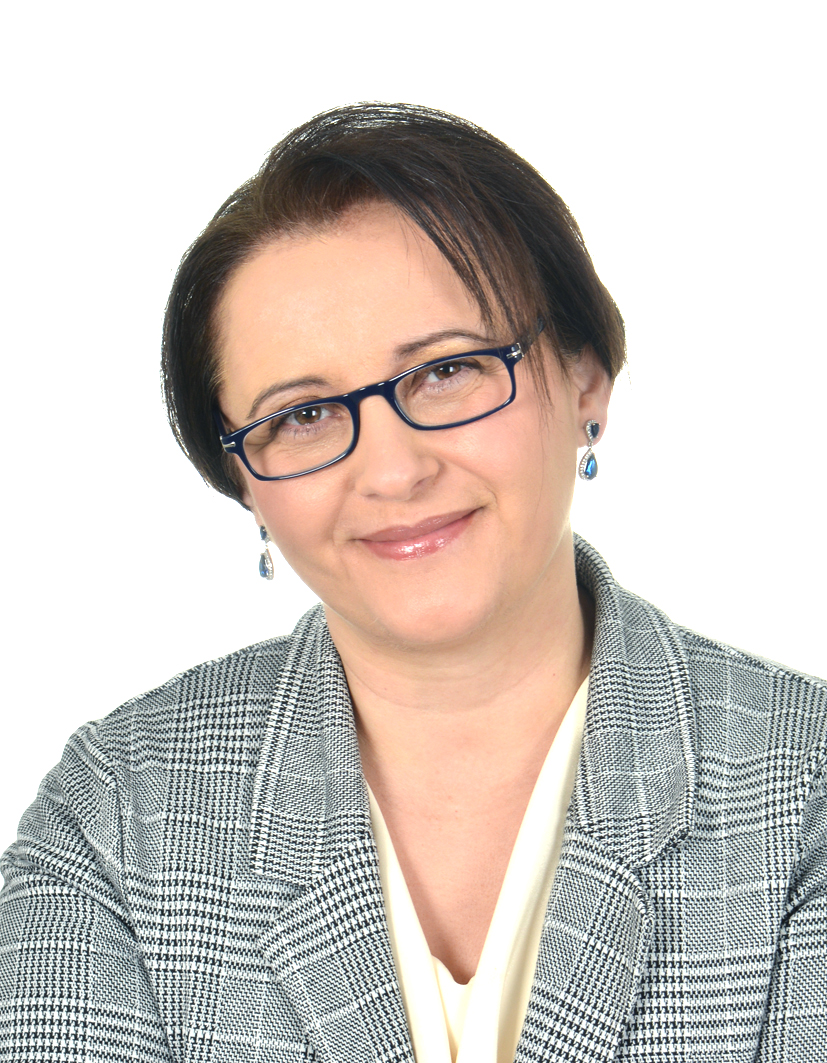 "Having this course was a wise thing to do as i really familiarised with basic and advanced knowledge of the MBA. Its useful for everyone who wants to learn something more and its a nice intro to someone who wants to take an MBA course."
Evaggelia C.
Greece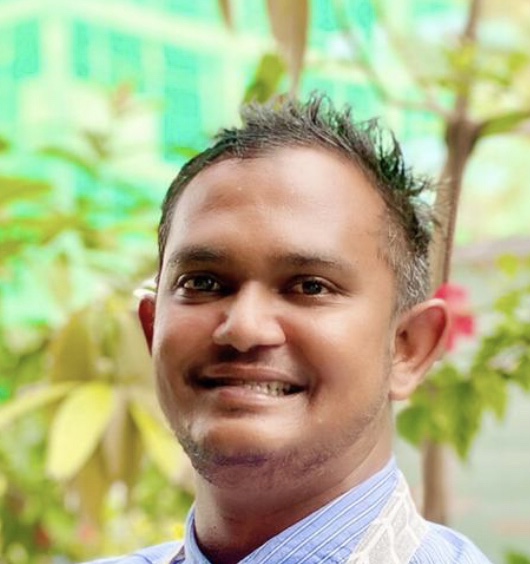 "A smart way to enhance my knowledge within a short period of time, the course is very productive and beneficial for me...so grateful that i completed successfully...i would recommend my friends and family about the course.."
BADHEEU H.
Maldives

Accreditation
The Metro Business
- Articles you'll love